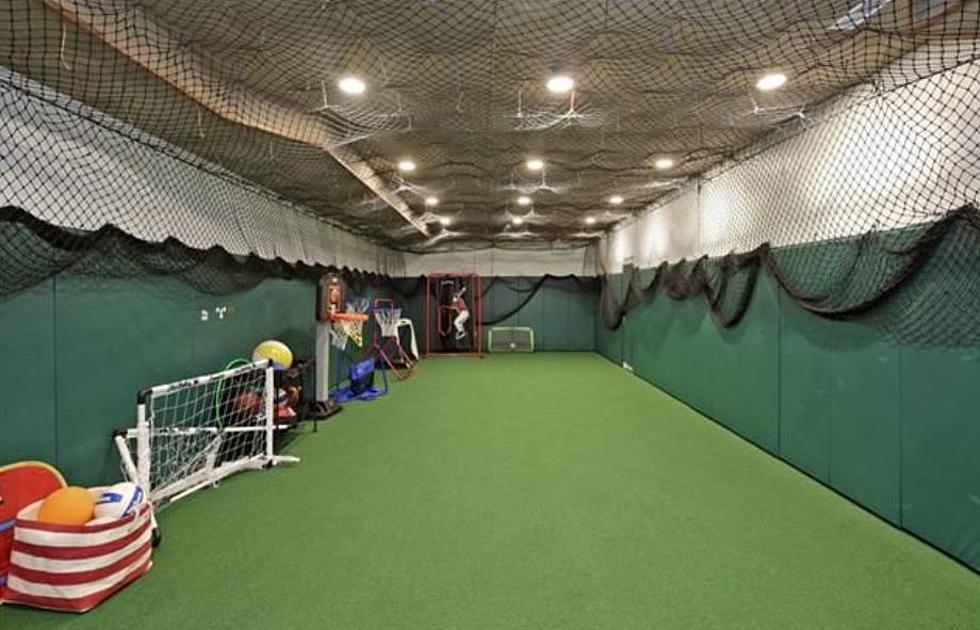 Yadi Molina's St. Louis Home Includes a Batting Cage w/Astroturf
Gina Bundy with GLADYS MANION, INC, Realtor.com
Unless Yadier Molina invites you over for a BBQ, you're not likely to ever seen inside of his St. Louis home that includes a batting cage with Astroturf. Thanks to the internet, you can see pics of the inside of this epic estate.
I found this home shown on a Virtual Globetrotting website that showed the home Yadi bought in 2015 for $2.23 million dollars. It provided coordinates for a home on Google Maps which reveals the address is 18 Allegro Lake Estates in St. Louis. It's a gated community with an understandable high level of security, so don't plan on driving by. But, the home was listed on Realtor which reveals how you can live when you're one of the greatest catchers to ever live.
Inside Yadier Molina's St. Louis Mansion
The fact that Yadier's home includes a batting cage with Astroturf should be the least surprising news ever. The Google Maps Street View reveals that there are trees and vegetation everywhere to preserve the privacy of Yadi and his family.
The home does include a gazebo with BBQ grill, so the possibility of getting invited over to see this mansion in person is there. I'm guessing I won't need to sit by the phone to wait for that call. I will, however, be anxiously awaiting the start of the next baseball season to watch Yadier Molina and Adam Wainwright return for what might be their final season together. Neat to be able to look behind the curtain at the life of a true sporting legend.
Pictures of Former St. Louis Cardinal Manager Mike Shildt's Condo
Inside Nelly's Empty St. Louis Mansion that Sold for a Million
More From KHMO-AM 1070, News-Talk-Sports