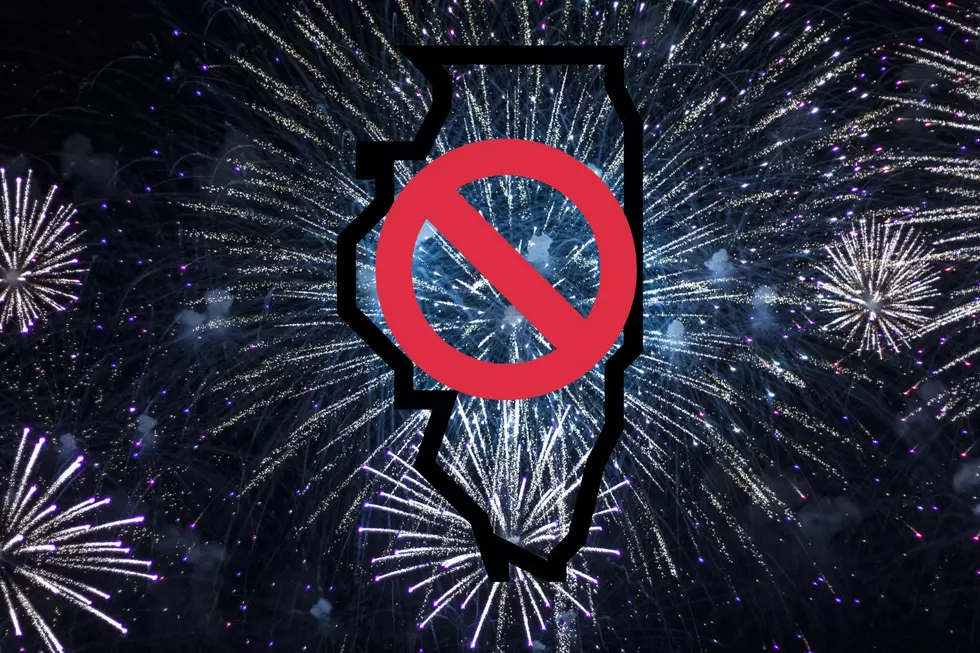 Which Fireworks Are Illegal in Illinois and Which Ones are Legal?
Canva
July 4 will be here in a few weeks and, we will be celebrating America's birthday with BBQs, pool parties, and at night fireworks. If you are planning to celebrate with fireworks in Illinois, there are some laws you should be aware of.
In the state of Illinois, fireworks are illegal, and the "fireworks" that are legal aren't; really considered fireworks. According to Illinois Legal Aid Online, the following are the only legal fireworks that can be used on the 4th of July;
Sparklers
Smoke Devices (be careful cherry bombs are considered illegal)
Snappers
Trick matches
Snake or glow worm pellets
Just to name a few. That is for the state, make sure you check within your county because fireworks are divided by federal, state, and local law. In Adams Co. it is illegal to own or set off any fireworks, penalties include a fine and can also lead to an arrest.
In the state of Missouri, according to usfireworks.biz, all forms of fireworks are legal, but the law could differ within your county.
There will be a firework show for everyone in Illinois on the 4th of July weekend. Freedom Fest will be shooting off fireworks on Quinsippi Island. Just let the professional take care of the fireworks, and all you have to do is sit back, relax, and enjoy the show. If you are planning to use fireworks this 4th of July, just make sure that they are legal and be extra safe, especially when children are involved.
Quinsippi Island
LOOK: The most popular biblical baby names
More From KHMO-AM 1070, News-Talk-Sports