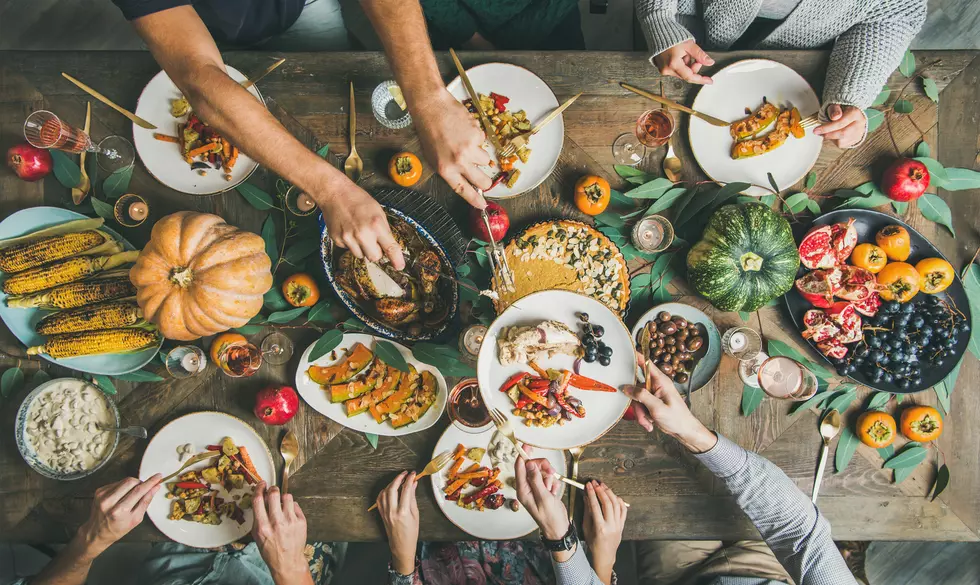 Walmart Giving Away Free Thanksgiving Dinner To Everyone
Foxys_forest_manufacture
Walmart is teaming up with the rewards platform Ibotta to help everyone have a Thanksgiving Dinner this year.
Enter your number to get our free mobile app
After doing a survey through their app, Ibotta found out that one-third of Americans would not be buying as much for this year's Thanksgiving Meal, and many not buying anything at all. So, along with Walmart, Ibotta, Butterball, Campbell's, and Coca-Cola are giving Americans a free Thanksgiving Dinner.
Items included in the Free Thanksgiving Dinner program are:
Campbell's condensed cream of mushroom soup (10.5-ounce can)
2-liter bottle of Coke
All varieties of Butterball 3-pound turkey roast or $9.98 cash back on all Butterball whole turkeys
Idahoan instant mashed potatoes (8-ounce package)
Great Value stuffing (6-ounce package)
Great Value cranberry sauce (14-ounce can)
Great Value frozen green beans (12-ounce bag)
So, how do you get your free dinner? Download the Ibotta app or log on to their website, click on Free Thanksgiving Dinner offer and shop at Walmart or Walmart.com. Plus, after you scan your items with your Ibotta app, you will earn cash back for your purchase. This deal is good while supplies last!
Just WOW! There are so many Americans still struggling this year and need help, and to see national companies come together and help Feed America, now that is the true meaning of Thanksgiving.
KEEP READING: These Major Retailers Will Be Closed on Thanksgiving 2020
More From KHMO-AM 1070, News-Talk-Sports