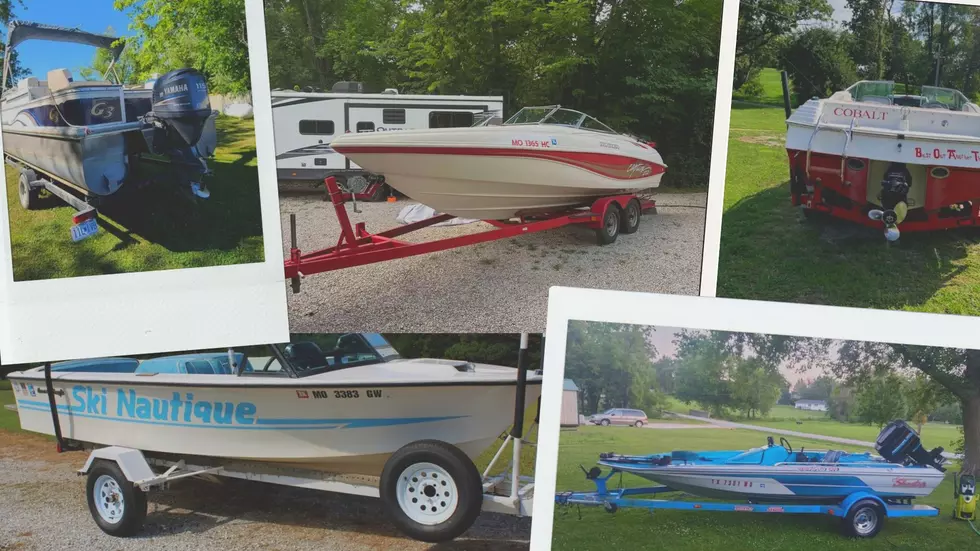 Tons of Quincy, Hannibal & Palmyra Boats on Facebook Marketplace
Facebook Marketplace/Canva
Are you in need of a boat? If so, I have found a resource for you. It's quite literally tons and tons of Quincy, Hannibal and Palmyra boats that I've found available on Facebook Marketplace.
First, a big disclaimer. I'm not saying these boats are great. They might be epic, but I cannot guarantee that they're even seaworthy (or would that be river-worthy?). I'm sharing simply because my jaw dropped when I saw how many boats are available from the tri-state area on Facebook Marketplace. See for yourself. I've added links to each boat through the name of the person who listed it.
Tons of Quincy, Hannibal & Palmyra Boats on Facebook Marketplace
See what I mean? That's a ton of local boats. Cruisers, fishing boats, leisure entertainment vessels...boats galore. Heads up that if you have a boat listed there that I didn't include that means one of two things. Either my eyes jumped over it and/or I didn't have enough room to cram it in our app. Probably both as this was just the tip of the iceberg (no Titanic pun intended). Check out Facebook Marketplace to see way more than even I've shared which is admittedly a lot.
See Inside a Ritzy Branson Treehouse for the Rich & Famous
This Teeny Tiny Missouri Home Has Tiny Goats and Tiny Ponies, Too
More From KHMO-AM 1070, News-Talk-Sports