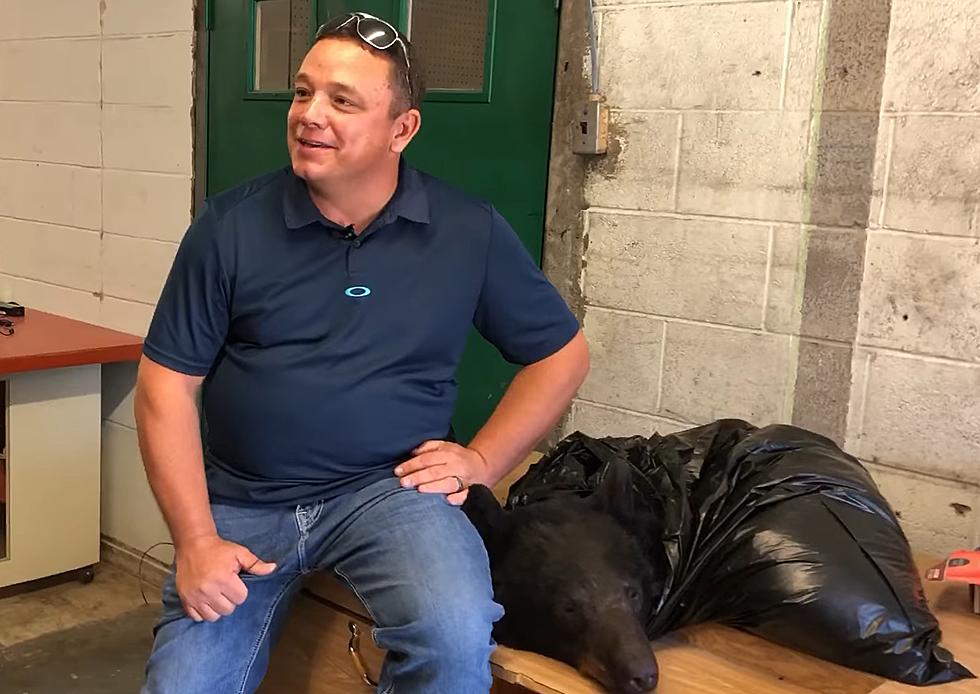 This Hunter Harvested the First Ever Black Bear in Missouri
Missouri Dept. of Conservation via Facebook
If you're not aware, Missouri kicked off its first ever black bear hunting season this week. Hunters have had success already with video showing the guy who got the first black bear and his prize.
According to the Springfield News Leader, 4 bears have already been "harvested" this week. The Missouri Department of Conservation shared a video interview with the hunter who got the first one. The hunter's name is John.
According to what John said, he has had black bears on his property for some time. This huge animal weighed around 250 pounds. He was hunted in what's known as zone 1 which is located in southwestern Missouri. It's one of three different zones south of the Missouri River which have been determined to be bear country with increasing populations.
According to the Springfield News Leader article, the state of Missouri issued 400 permits and there is a quota of 40 bears that can be taken. They consider this brief hunting period to be an ongoing part of what is envisioned as a constantly thriving bear population in Missouri.
An Almost 3 Million Dollar Log Cabin in Missouri's Lake of the Ozarks
This $5.4 Million Dollar Missouri Castle Has a Movie Theater Too