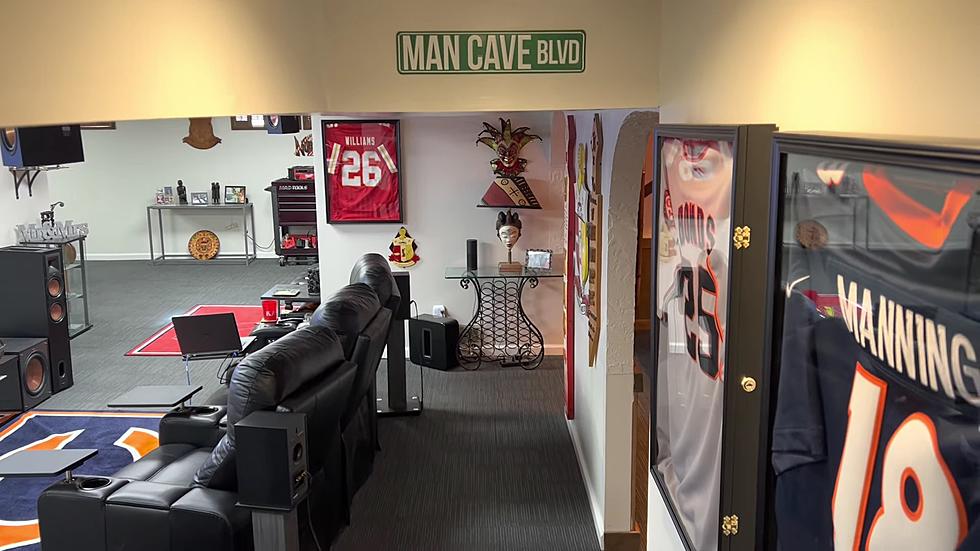 These 3 Missouri Man Caves Might Make You Envious
Daniel Crousby via YouTube
It's not easy being a man. I keep telling my wife this, but she's yet to give me official approval for creating a man cave for myself. It would probably not be a good idea for me to show her 3 Missouri man caves that have made me extremely envious and maybe will you, too.
I could share a dozen, but I'll limit myself to just 3. This was inspired by Daniel Crousby who just shared his updated Missouri man cave complete with sport uniforms lining the walls, video games and...other manly things. He says it needs improvement, but I'm thinking he's off to a great start.
If you're a St. Louis Blues fan, your jaw will likely be on the floor when you see what this Missouri guy did. Brett Hull would likely approve.
This is a slideshow of what a Seymour, Missouri man accomplished.
I know I said I'd limit myself to 3, but as a bonus check out the multi-million dollar man cave that is so extravagant, it was featured on CNN Money.
The pandemic has been hard on us all and truly tragic for many. On the lighter side of life, it has meant more free time for my man species to do projects like this. If I had my own space, I'd love to do something fun like these guys have done. For me, it remains a daydream. But, maybe for you it will inspire a man cave reality.
Inside Yadier Molina's St. Louis Mansion
Patrick Mahomes Kansas City Home
More From KHMO-AM 1070, News-Talk-Sports