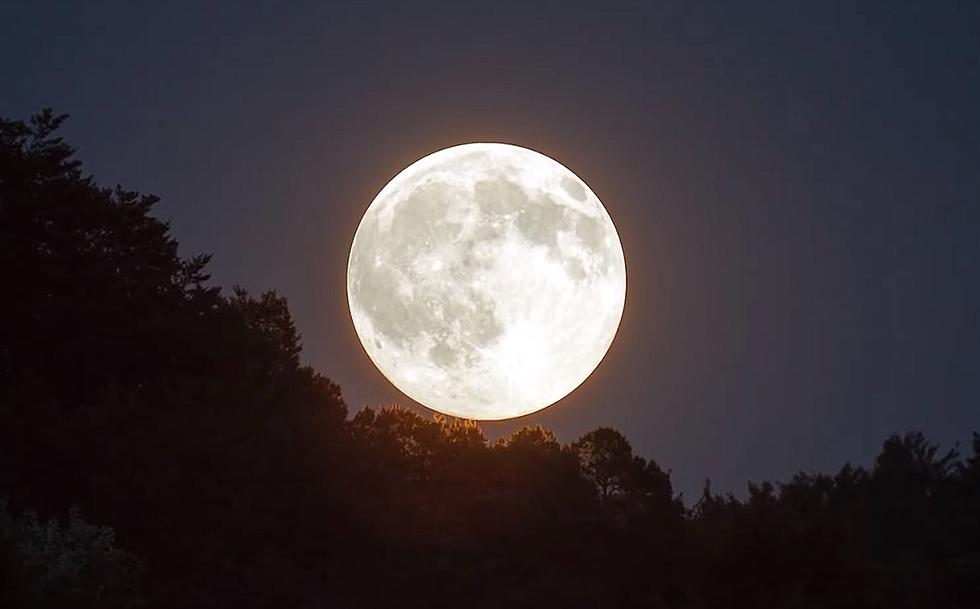 There Will Be a Brilliant Full 'Pink Moon' Rising Saturday Night
AccuWeather via YouTube
It'll be the brightest event in our skies so far in 2022 tonight. It's called a 'Pink Moon', but seeing it will depend on one key factor: clouds.
I saw the 'pink moon' mentioned by Accuweather. They say the name 'pink moon' is "derived from the wild ground phlox which blooms in the spring with pink flowers, according to the Old Farmer's Almanac".
As mentioned in their video, the best way to see it is catch a glimpse as it's rising on the horizon. Here's one potential problem. According to the National Weather Service, we will see increasing clouds as nighttime approaches.
In case the name makes you think otherwise, the moon won't appear pink in our skies unless some atmospheric weirdness happens. As the Old Farmer's Almanac mentions, it's named for the pink flowers that represent spring, not the moon color.
At least there's a chance you could see a brilliant full moon Saturday night and the Accuweather story says you might get some early Lyrid meteors, too. Full moon and meteors? That sounds like a plan. Now, clouds you are welcome to stay away and not ruin the show.
See Inside the Old Kinderhook Castle in Lake of the Ozarks
Missouri Barn Airbnb Hosted by 2 Bison Named DJ and Flo
More From KHMO-AM 1070, News-Talk-Sports