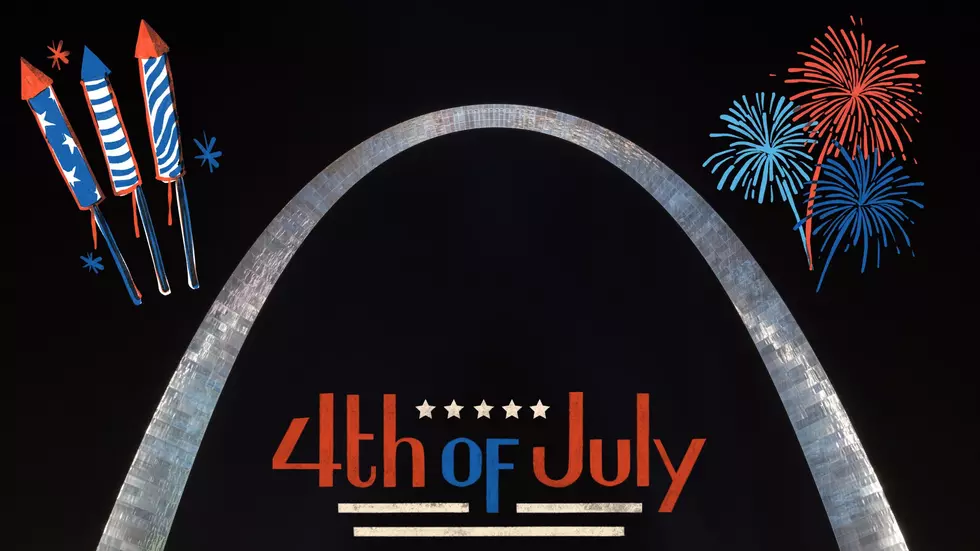 The State of Missouri is ready to host America's Biggest Birthday
Canva.com
The event is called America's Biggest Birthday Party but it is officially known as Fair St. Louis and it will be the can't miss event of the summer in downtown St. Louis, here is why you will want to make plans to attend this massive 4th of July celebration.
According to the website fairstlouis.org, America's Biggest Birthday Party aka Fair St. Louis is set to kick off on Saturday, July 2nd, and keep the party going all the way into the evening on Monday, July  4th. On the website they say...
"Since 1981, Fair Saint Louis has delivered on the promise of entertainment, summertime fun, and a sense of community. Produced locally by St. Louisans, the fair attracts visitors from across the globe to enjoy the spirit of St. Louis, live music, entertainment, delicious food, and a magnificent fireworks display… all FREE at America's Biggest Birthday Party!"
The schedule for Fair St. Louis is massive, there are events starting Saturday, July 2nd like X Ambassadors playing in the evening, Sunday in the evening on July 3rd, Rodney Atkins is performing at the Kiener Plaza, and then on the 4th of July, you have food, fireworks, more music, a salute to the troops, and much more. To see the full list of events for Fair St. Louis click here! 
This event is happening across a section of downtown St. Louis that really includes Ballpark Village, the Arch, and Kiener Plaza, if you have any confusion about where things could be happening check out the website and their handy events map by clicking here! If you don't already have plans for the 4th of July weekend taking a trip to America's Biggest Birthday Party sounds like it could be an absolute blast!
LOOK: Here are the best small towns to live in across America
More From KHMO-AM 1070, News-Talk-Sports