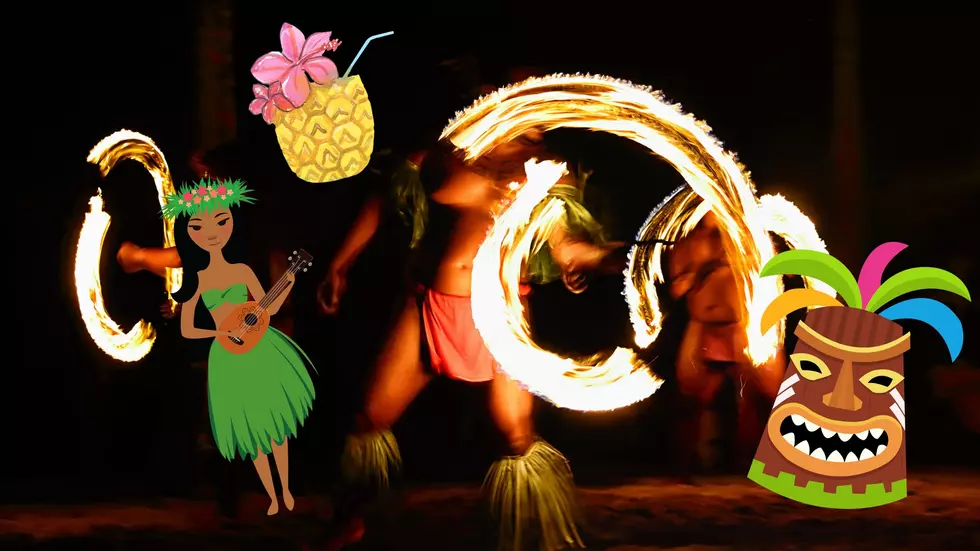 Take a trip to a Hawaii without leaving the state of Missouri
Canva.com
What to get away to a beautiful Hawaiian Luau with fire dancing, tropical drinks, and music? Well, you don't have to book a $10,000 trip to Hawaii to do that this summer, you just got to get to St. Louis...
According to stlouisunionstation.com, they have a summer filled with Hawaiian Luaus with their series of events called "Luau in the Lou" happening now through the end of August. Luau in the Lou is Hawaiian-themed luaus that happen on different dates throughout the summer at the famous Union Station in St. Louis. On the website they say...
"Join us June 18 through August 21st for a Hawaiian themed event. Luau in the Lou is back at Union Station and will feature a monthly concert series, hula dancers, fire breathers and performers. Stop by the Anheuser-Busch beverage container for some themed cocktails."
There are 3 different themed days, there are the Limbo, Fire, and Stilt performer days, the Tropical Hula Dancer days, and the Hawaiian Trio Days, for the full list of what is going on and on what days check out the website by clicking here! 
What a fun date night activity in St. Louis this summer! Union Station is terrific with everything there is to do there, but if you have already ridden the Ferris wheel too many times and are looking for something different you should 100% check out one of these Luaus, what is there not to like? Fire Dancers, Hula Dancers, Tropical Drinks, delicious food, and warm summer weather in downtown St. Louis, sounds like a perfect little getaway to me!
Look at the beautiful views you get from the Gateway Arch
More From KHMO-AM 1070, News-Talk-Sports