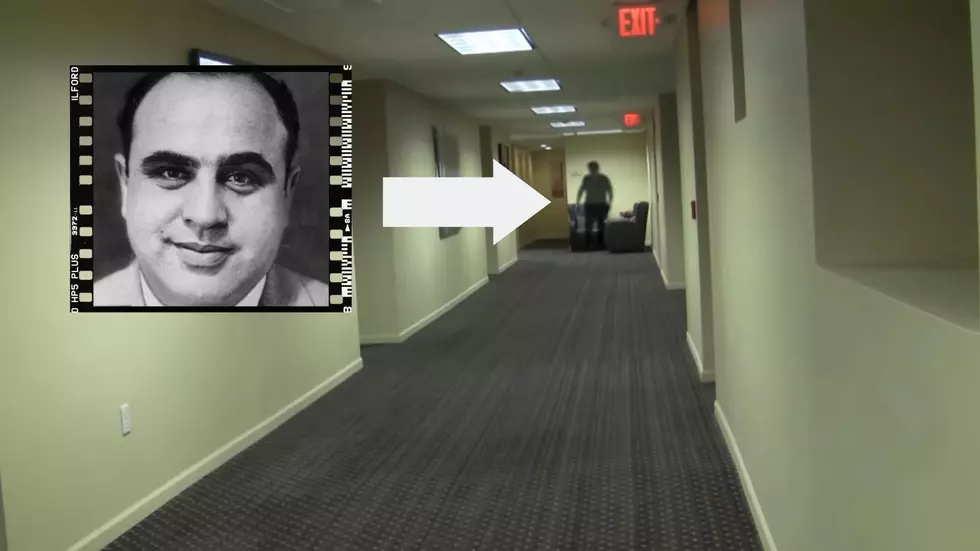 See Inside the Missouri Hotel Maybe Haunted by Al Capone's Ghost
Haunting History/Weird History via YouTube/Canva
If you look at the places in Missouri that are said to have the most supernatural activity, you'll notice one in particular that also has a famous gangster connection. It was a regular hangout of convicted mobster Al Capone and there are many who believe that he never really left.
The official tourism website for the state of Missouri includes The Elms Hotel & Spa in Excelsior Springs, Missouri. As a matter of fact, the official website for The Elms Hotel has an entire section dedicated to the fact that they are very haunted.
Who (or what) haunts The Elms Hotel & Spa?
The Elms Hotel website mentions two fires. One happened in 1898 and the other in 1910. It adds "the lap pool area entertains the spirit of a gambler involved with illegal activities during the speakeasy days of Prohibition. Another story says the housekeeping staff has a spiritual adviser in the form of a ghost wearing a 1920s-style uniform".
The Elms Hotel & Spa did entertain gamblers and also mobsters during the Prohibition era. One mobster's name was Al Capone. Investigators believe they captured phenomena proving Al and/or some of his cronies never left.
The Elms website says that Al Capone was joined there by "Pretty Boy Floyd" and "Bugsy" Moran. The stories say that Al and his gang had many parties there and some "guests" are purported to have lost their lives involuntarily there, too. Could that be the source of the paranormal activity or is there something truly sinister going on?
History says that Al Capone died January 25, 1947. Many believe that his spirit still resides within the walls of The Elms Hotel & Spa in Missouri. Be careful to not be deceived if you stay there yourself.
See Inside a Wild Illinois Home Made Out of Shipping Containers
This Missouri Pioneer Town Theme Park & Movie Set Could Be Yours
More From KHMO-AM 1070, News-Talk-Sports