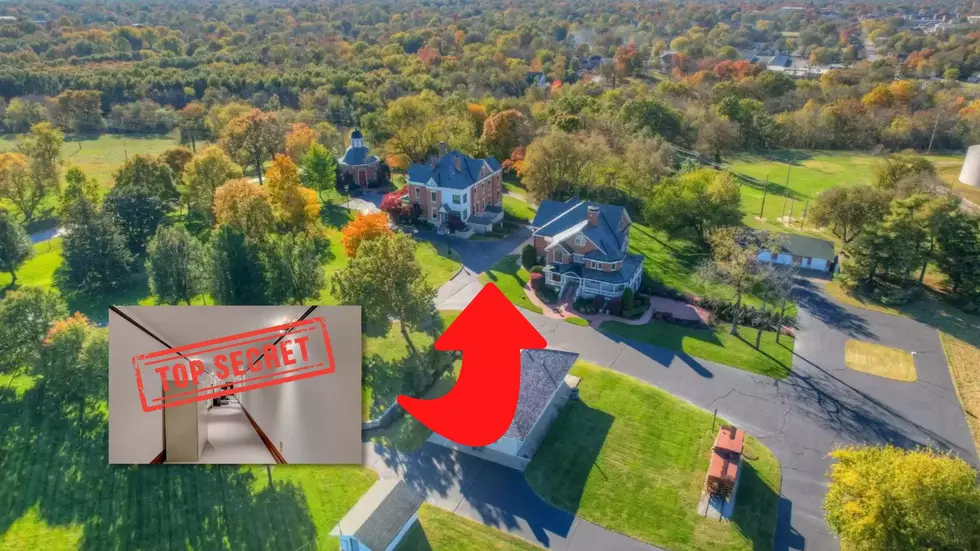 See 2 Carthage Mansions Connected by a Secret Underground Tunnel
Willis Team Brokered by: REALTY EXECUTIVES TRI-STATES, Realtor.com/Canva
I've seen many Missouri mansions and I've seen a few secret underground tunnels, but I've never seen 2 mansions that are actually connected by an underground tunnel, but that's exactly what I've found in Carthage.
Last year, we shared these 2 Carthage, Missouri mansions that are currently available for $3.1 million dollars according to Realtor. They're located 1201 E Chestnut Street in Carthage. Sure, the mansions are beautiful, but it's what lies underneath the ground which is most interesting to me.
Above ground, the estate is stunning. As the listing says, this is the historic Carter's Bluff/John A Carter homes.
One of the mansions even includes what looks like a tree throne. Wait. A tree throne?
Have you ever seen a kitchen quite like this one? It looks like a brilliant white stone castle food place.
But, this is the part that interests me most. I came across an article on Lee Daily which confirmed this is a real underground tunnel that connects the two mansions. How crazy (and awesome) is that?
Why are these mansions still available after being listed almost a year ago? I'm sure the $3.1 million dollar price tag eliminates a few potential buyers, but maybe it's because the underground tunnel isn't known. It is now.
St. Louis Cards Paul Goldschmidt's Home in Florida Can Be Yours
More From KHMO-AM 1070, News-Talk-Sports