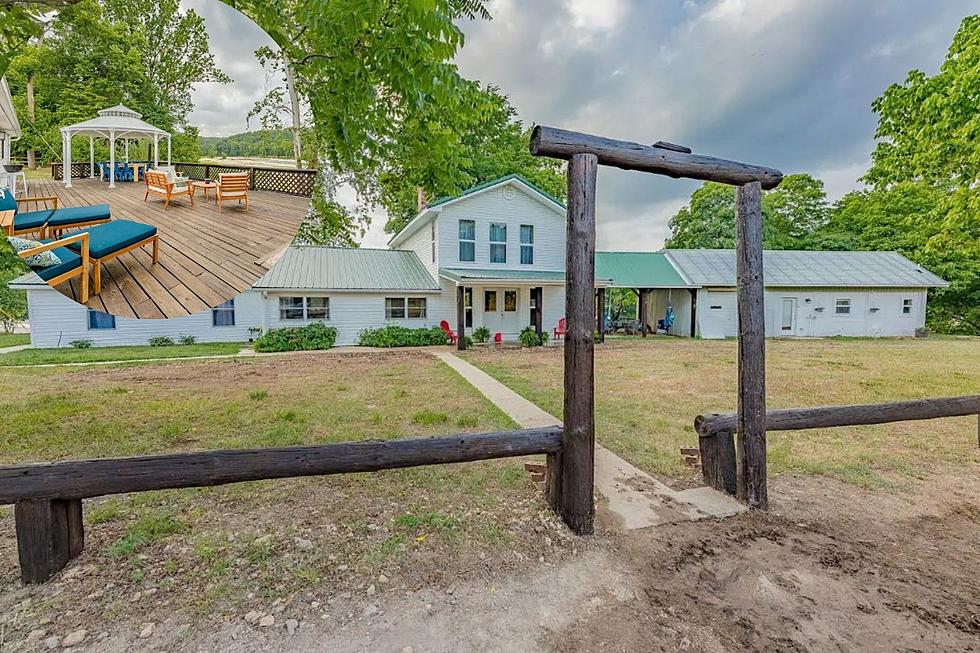 Retreat to This Missouri Airbnb Rustic Farmhouse With River Front Beach
Airbnb/hosted by Tara/ Canva
Cancel that Flordia trip, I just found the perfect getaway without leaving Missouri.
Welcome to the Mimosa Riverside Ranch on the Elk River in Noel, Missouri, described as being a country paradise ideal for family vacations, weekend getaways, and more. This peaceful farmhouse comes with everything you will need to restart including a private beach where you can enjoy swimming, fishing, and good ol' fashion fun. The Farmhouse itself is a 2 bedroom and 2 bathroom house that sleeps 12.
Missouri Airbnb Farmhouse Comes with A Private Beach
We all have our phones, laptops, and everything in between to distract us so going to this farmhouse is a nice way to just get away from it all and unplug. There are 15-acres of land for the family to get out and enjoy, I know my family would love to get away from it all and just have fun. If this is what the farmhouse looks like in the summer, I am sure the fall season is even more beautiful to enjoy.
LOOK INSIDE: Missouri Mansion Built in 1899
More From KHMO-AM 1070, News-Talk-Sports