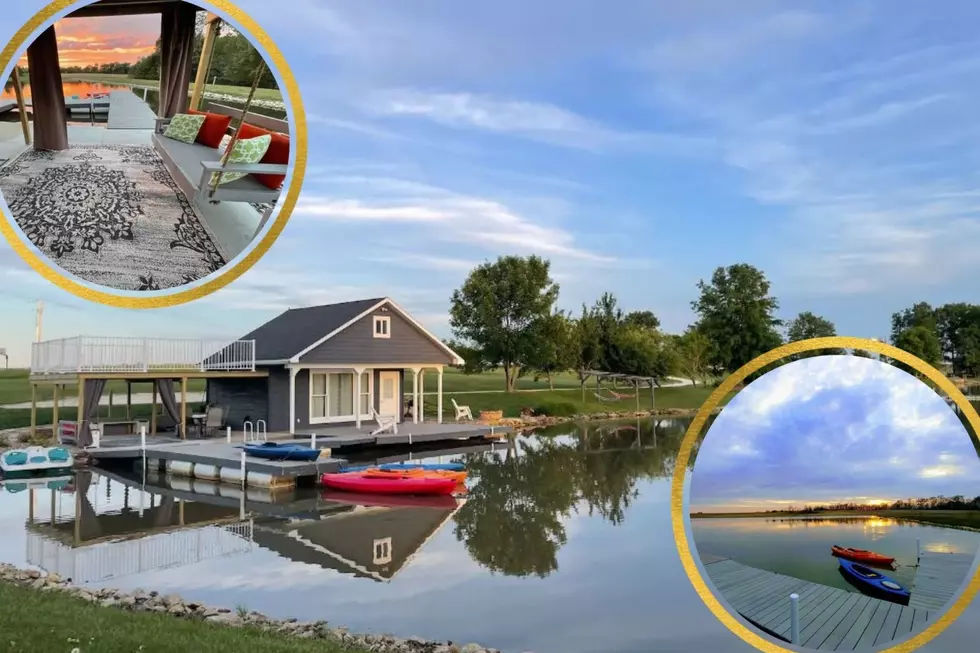 Missouri Airbnb with Private Lake is Perfect For A Staycation
Airbnb/hosted by Joni/Canva
This tiny cottage Airbnb is a perfect way to get away, but not travel very far from the Tri-States.
Located in Philadelphia, Missouri this tiny cottage is perfect for the outdoor-loving family. It has everything including a private 5-acre lake that you can use for boating, fishing, swimming, kayaking, and just about anything you want. The kitchen is fully stocked with appliances you need, but I feel once you see the outdoor space you will be grilling out and using the shaded deck or upper deck to take in all the surroundings.
You will have total access to the entire lake site. Boating; canoe, 4 kayaks, john boat, water slide. Swimming; we have several life jackets and a 9'x6' foam lily pad. New summer of 2021 a floating dock with a water slide.
Missouri Airbnb with Private Lake Has Everything For Outdoor Fun
With gas prices raising this is a perfect spot to get away with about breaking the bank and using most of your savings on gas. Plus, you have access to local grocery stores in the Tri-States that are not far from the ting cottage.
Rare Illinois Property For Sale For First Time Since 1933
More From KHMO-AM 1070, News-Talk-Sports