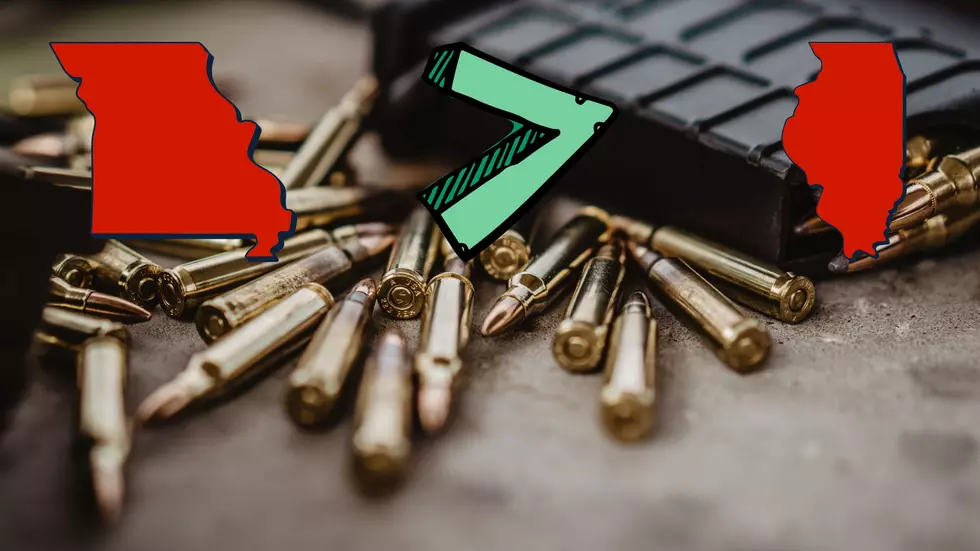 Ranking Shows Missouri Has Way More Gun Stores than Illinois
Joe Ei, Unsplash/Canva
From the beginning, let me state this is not a commentary about gun ownership or gun rights. It's just a ranking I find interesting about the number of gun stores and sales in both Missouri and Illinois. Spoiler alert: there are way more in Missouri and it's not even close.
The Corner Square shared this story bout how many gun stores there are in Illinois. It includes stats for all the states including Missouri. The ranking isn't someone's opinion. According to their story, it's based on data from the Bureau of Alcohol, Tobacco, Firearms, and Explosives.
A couple of important things to note. The ranking itself is based on "per capita" meaning it's how many gun stores and sales in each state per person. With that in mind, Missouri comes in at #14 while Illinois is way down at #43.
Even if you don't go "per capita" and just use raw numbers, Missouri still holds the edge. Missouri has 2,044 gun stores compared to 1,324 in Illinois.
It isn't all Missouri domination when it comes to firearms. When it comes to the number of guns sold, Illinois dwarfs Missouri this year in particular. For the first half of 2022, Missouri has registered 261,399 guns sold compared to  2,064,400 in Illinois. I have to wonder what percentage of that was just Chicago? Again, not attempting political commentary, just curious.
The entire Corner Square article is worth a read to see how different parts of the country have more guns available than others. Per capita, no states come close to Montana and Wyoming for firearm availability.
Central Missouri Log Home Has Pool Table and a Sweet Private Lake
Illinois Van Converted into a Fabulous Tiny Home on Wheels
More From KHMO-AM 1070, News-Talk-Sports