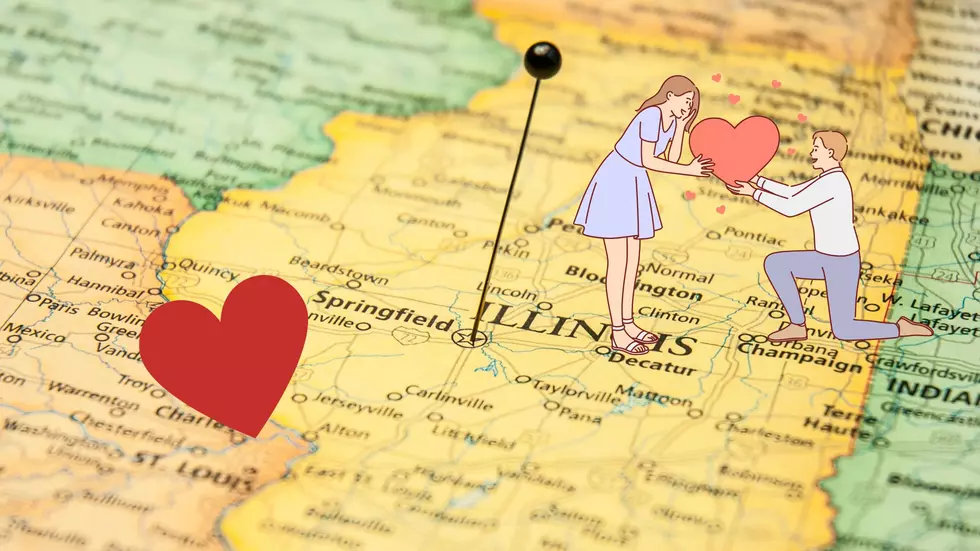 Quincy is a part of one of the 16 Top Romantic Getaways in IL
Canva.com
A website put together a list of the top 16 Romantic Getaways you can take here in the Land of Lincoln, and Quincy, Illinois is a part of one of the getaways that make the list! Here are the details on the list and how Quincy is involved.
According to the website travel.usnews.com, one of the top 16 Romantic Getaways in Illinois is taking a trip on The Great River Road which goes right through the heart of Quincy! There are 15 other items on the list of romantic getaways in Illinois, things as a trip to Chicago, Galena, Peoria, and the Shawnee Hills Wine Trail, to see the full list for yourself click here! 
On the website, they say this about The Great River road trip...
"This national scenic byway follows the Mississippi River for 3,000 miles from Canada to the Gulf, tracing the entire western border of Illinois on its way south...Outdoor enthusiasts will embrace this scenic driving route for its proximity to hiking, mountain biking and fishing hot spots like Pere Marquette State Park in Grafton or Cahokia Mounds State Historic Site."
And if you're driving The Great River Road then a stop in Quincy is a must according to the website travelawaits.com, Quincy is one of the 7 Best Stops on Illinois' Great River Road, on their site they say...
"This is one of the larger towns we'll visit with a population north of 40,000. But it still has a small-town feel that you'll find in most river towns in this area."
I have never driven a portion or the entire Great River Road, but I certainly think it would make for a great romantic trip with the person you love IF you and that person love a good old-fashioned road trip!
See the Must-Drive Roads in Every State
More From KHMO-AM 1070, News-Talk-Sports