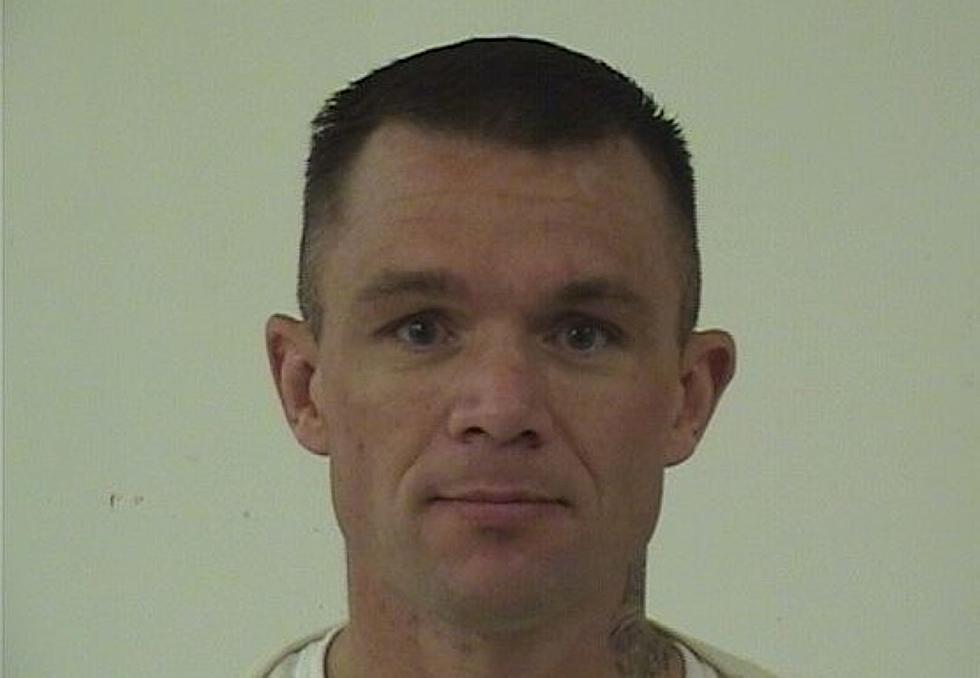 Port Byron, IL Man Arrested After Quincy Standoff Friday
Adams County Sheriff's Department
A Port Byron, Illinois man is arrested after a standoff with law enforcement officers Friday.
The Adams County Sheriff's Office reports officers with the West Central Illinois Drug Task Force and the United States Marshals Service-Violent Fugitive Task Force attempted to take 43 year old Jason McEntee into custody about 1 p.m. Friday during a traffic stop on North 25th Street between Spring and Oak Streets.
McEntee was wanted on an Illinois Department of Corrections parole warrant.
The driver of the car left the vehicle without incident. McEntee, who was a passenger, barricaded himself inside the vehicle, told officers he had a gun and would shoot anyone who got close.
Additional officers and deputies were called to the scene, a perimeter was set up around the vehicle and residents were asked to evacuate the area.
Attempts to negotiate with McEntee were unsuccessful, so officers breached the vehicle he was in with what were described as less than lethal chemical munitions.
McEntee left the vehicle and was taken into custody without further incident.
Quincy Police and Adams County deputies were assisted by Adams County Ambulance, Adams County Emergency Services, Quincy Fire Department and Quincy Salvation Army.
Check Out This Insane Mega-Mansion in Illinois
This 25,000 sq. ft. mansion was speared no expense inside & out!
Lizzie Borden's Maplecroft Is Back on the Market in Fall River, Massachusetts
More From KHMO-AM 1070, News-Talk-Sports