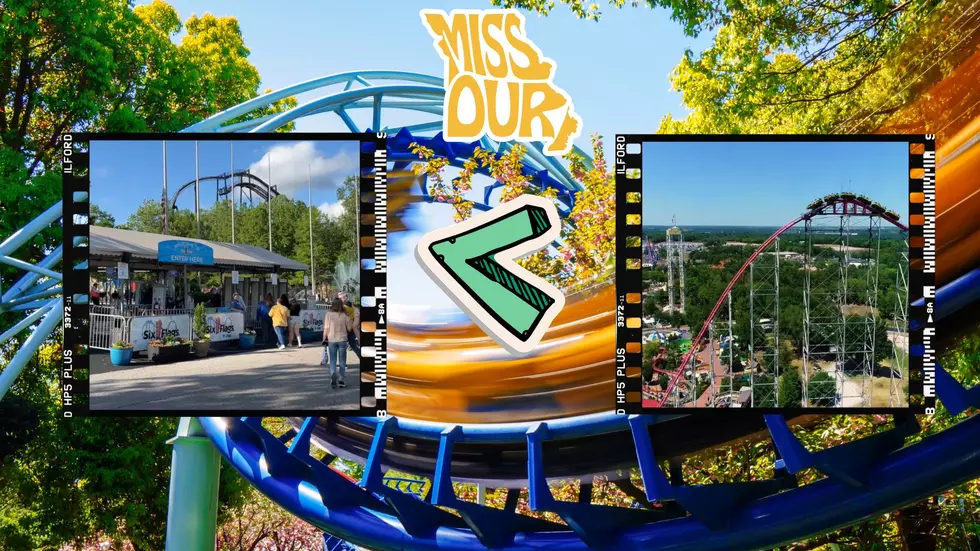 Ranking Says Worlds of Fun Better than Six Flags (and It's Wrong)
The Disney Rabbit Hole/Worlds of Fun via YouTube/Canva
There are very few topics more controversial than amusement parks. Say that one is better than another and you're almost certainly gonna start a fight. Prepare to battle then as a new ranking claims that Worlds of Fun in Kansas City is a better amusement park than Six Flags in St. Louis.
To be clear, this isn't me saying that Worlds of Fun is a better place to have fun than Six Flags. No way. This is a new ranking from MSN. Admittedly they're a pretty major website so I pay attention to what they think. They just rated the Top 9 Amusement Parks in Missouri. Here are their top 3:
It's worth noting that The Water Zone at Mark Twain Lake came in at #9. Well done.
I have spent some quality time at Worlds of Fun, Six Flags and Silver Dollar City in Missouri over the years and my ranking would differ. Here's my top 3:
I am a coaster person which is why I prefer Six Flags over Silver Dollar City. I only really liked a couple rides that I remember at Worlds of Fun and one of those is gone now. I miss you Orient Express.
One more thing to add. If we were rating atmosphere, Silver Dollar City would be #1 for me. Hard to beat that Ozarks feel in Missouri. Yee haw. Six Flags is almost too much like a tiny city to me now as it always feels congested. Can someone find a time machine so we can go back to the 1980's when there weren't always a zillion people there?
See Inside a Massive $15 Million Dollar Missouri Horse Ranch
More From KHMO-AM 1070, News-Talk-Sports