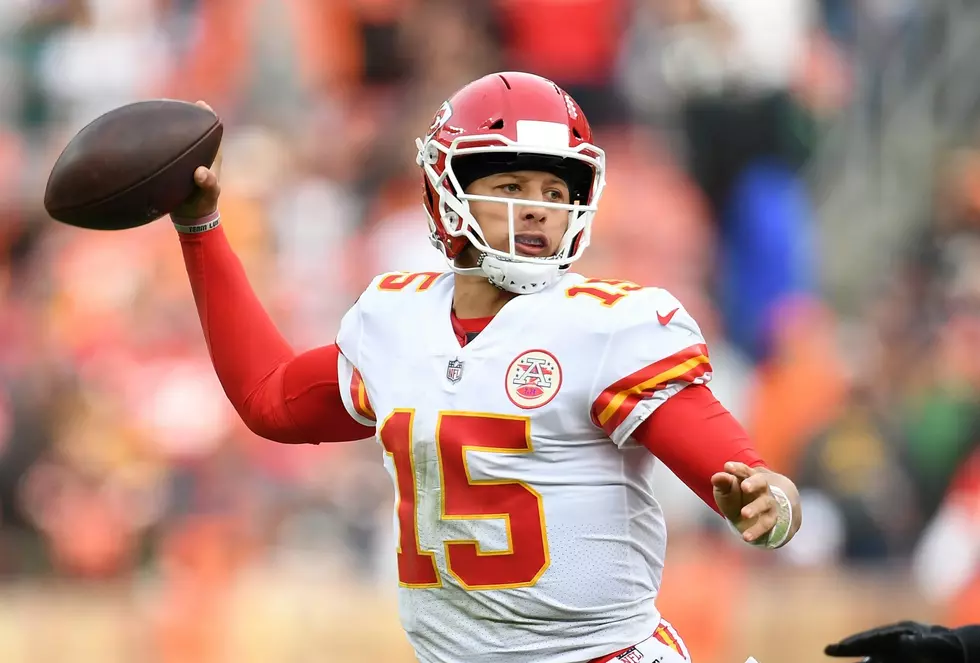 Getty Images
On The Mark listeners, here are my NFL 2020 Predictions and yes I expect you to hold me to these!
Enter your number to get our free mobile app
As we start the 2020 NFL Season tonight it is time for me to give you my predictions for how I think the teams will do this season. Same as last year I am going to be big and bold with my predictions and I don't expect you to totally agree with them, so if you want to argue with me PLEASE DO! Follow me on Twitter @MarkHespen  or follow On The Mark on Facebook and lets argue away!
AFC South: Titans (11-5), Texans (8-8), Colts (6-10), Jaguars (1-15)
AFC East: Buffalo (10-6), New England (9-7), Jets (4-12), Dolphins (3-13)
AFC West: Chiefs (14-2), Denver (8-8), Chargers (5-11), Raiders (5-11)
AFC North: Baltimore (13-3), Pittsburgh (10-6), Cleveland (8-8), Bengals (4-12)
AFC Playoff Teams: 1.Chiefs (1st round Bye)  2.Ravens  3.Titans  4.Buffalo  5.Pittsburgh  6.Patriots  7.Texans
NFC South: Tampa Bay (12-4), New Orleans (10-6), Atlanta (9-7), Carolina (5-11)
NFC East: Eagles (12-4), Cowboys (8-8), Giants (5-11), Washington (3-13)
NFC West: Seattle (13-3), 49ers (11-5), Rams (9-7), Cardinals (5-11)
NFC North: Packers (10-6), Bears (10-6), Vikings (8-8), Lions (8-8)
NFC Playoff Teams: 1.Seattle (1st Round Bye)  2.Tampa Bay  3.Eagles  4.Packers  5.49ers  6.Saints  7.Bears
Superbowl Chiefs over Seattle
So there it is! It is always fun to predict the season because you never know how it's going to go, heck last year I had the Ravens at 7-9 and they went on to dominate the league! Tune in Saturday morning at 9:05 am to On The Mark to hear my full thoughts on Chiefs vs Texans to get the 101st NFL season started!
KEEP READING: Here are 50 of the most famous sports goofs
More From KHMO-AM 1070, News-Talk-Sports