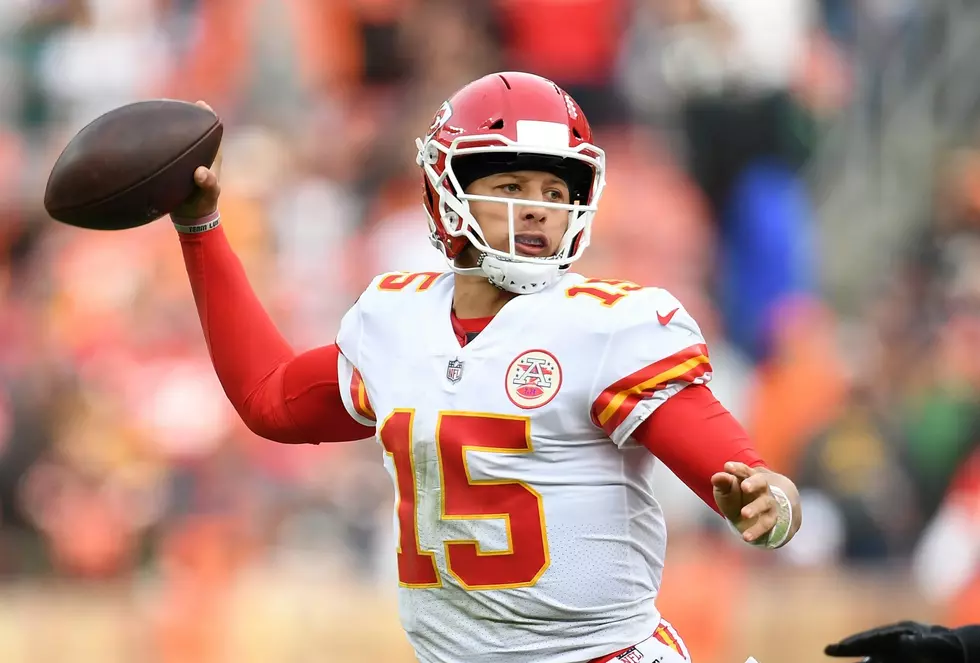 Mahomes Is Following the GOAT
Getty Images
Patrick Mahomes may have just lost to the GOAT but he hasn't stopped learning from him and that is almost as important as beating him.
The NFL offseason is underway with franchise tags, free agent signings, trades, and restructured deals. While moves like Dallas signing Dak Prescott to a mega deal steal the headlines, another move was just made today that is way more important, Patrick Mahomes restructured his contract.
According to ESPN Patrick Mahomes reworked his mega 10 year $500 million deal, in an article they say...
"The team is expected to convert Mahomes' $21.7 million roster bonus to a signing bonus in the coming days, which would save the Chiefs $17 million against the salary cap"
This is a smart move by both the Chiefs and Mahomes agreeing to it. The Chiefs need to replace BOTH their starting tackles on the offensive line this offseason, and the salary cap in the NFL has dropped from last years spot due to money lost because of COVID-19. Mahomes showing the willingness to make these moves reminds me of the GOAT Tom Brady who also restructured his deal with Tampa Bay today (click here) saving the Bucs money to try and make another run at a title next year.
Brady has made a career, and 7 Super Bowl wins, off of taking less money and restructuring his contract to always allow for team flexibility. Mahomes is the most talented QB in the NFL, and he is the highest paid player in American sports, its great to see him be willing to move things around and follow Brady's lead to do what he can to help the team while also being paid handsomely for his services. If Mahomes wants to continue to play with top tier talent around him he will need to keep being flexible with his contract over the next decade, and just hope that the team spends that money wisely while also drafting extremely well. If they do those things Mahomes should be in a position to win multiple Super Bowls for KC.
KEEP READING: Here are 50 of the most famous sports goofs
More From KHMO-AM 1070, News-Talk-Sports