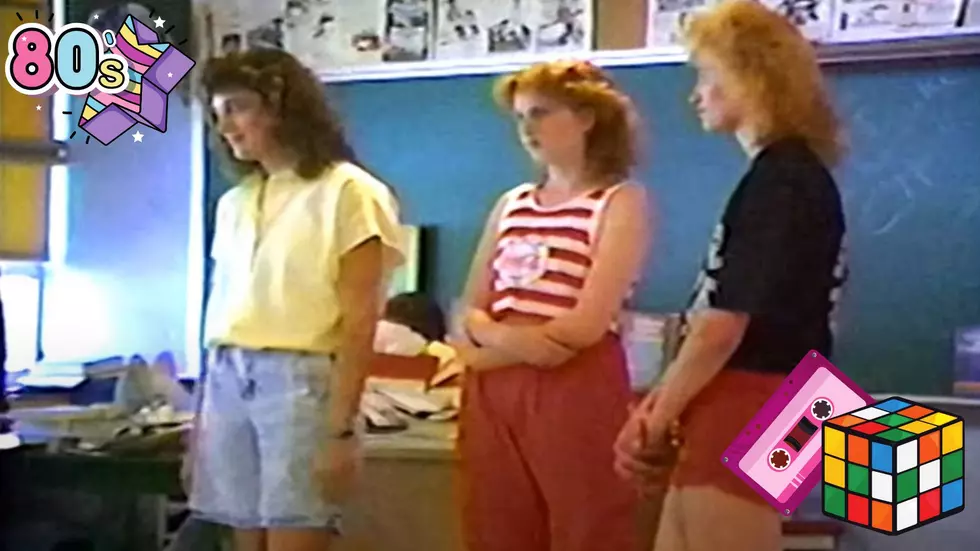 Let's Relive the Last Day of a Missouri High School Back in 1988
databits via YouTube/Canva
As another school year begins, let's revisit what it was like when another Missouri school year ended...back in 1988.
This completely gnarly video share was captured in House Springs, Missouri during the final day of high school in the spring of 1988. Here's how the rad dude who shared it described it:
On the final day of my high school senior year, I brought a borrowed VHS camcorder to school to videotape all of my classes. Join me at Northwest High School in House Springs, Missouri and enjoy a full dose of drama class, lunch time and fun!
Notice the hair styles, the cars and the hair. That's mentioned twice because it's doubly important.
This completely reminded me of the movie "Dazed and Confused" (minus the drug use) which was based around the last day of school in 1976. Listening to those who were interviewed in the video, I have to wonder where they are now. What jobs did they end up doing? Did they have families? What would their kids think if they were allowed to see this? So many questions.
The People History chronicles what 1988 was like. Average rent was $420 a month. Most new cars cost around $10,000. A gallon of gas was only 91 cents. To buy a new (nice) house would only cost an average of $91,000. Wow, those times and prices are long gone.
Thanks to House Springs, Missouri class of 1988 for capturing what their life was like as they embarked on what was then the future. Here's hoping it ended up being good for all of you.
This Missouri Mansion Has a Water Park, Arcade & Bowling Alley
More From KHMO-AM 1070, News-Talk-Sports