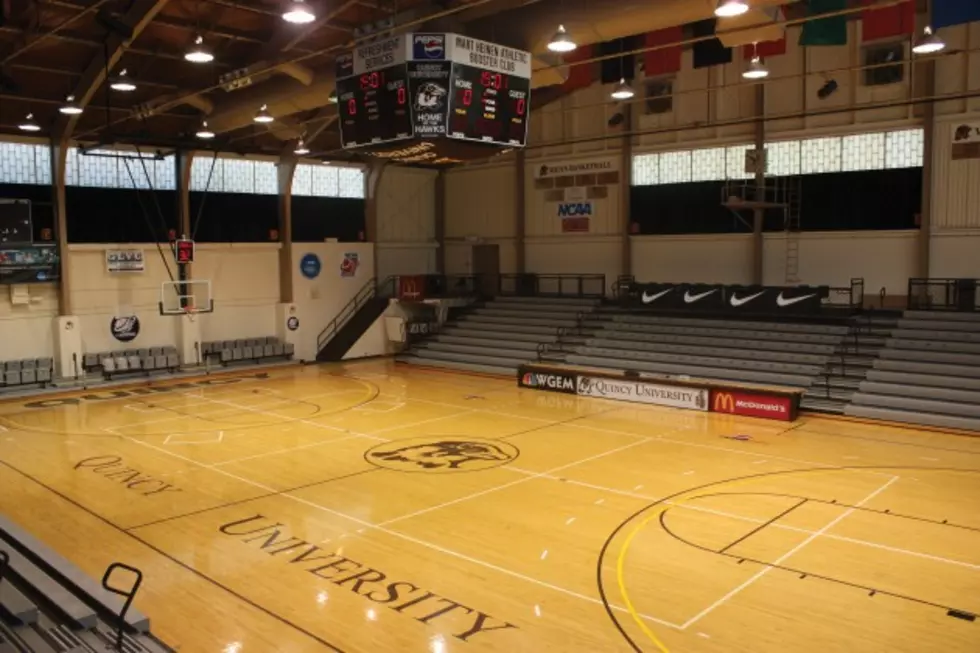 KHMO Satuday Sports Schedule – Cardinals, Cavemen and McDonald's Herald-Whig All Star Classic
Quincy University
Saturday, June 7 is a busy day for sports on News Talk 1070 KHMO and khmoradio.com. Here's a guide to where you need to go to listen to all of Saturday's action.
The Cardinals' series with the Blue Jays in Toronto continues late Saturday morning, with an 11:10 a.m. pre-game and a 12:05 p.m. first pitch. As with all Cardinal games, you can hear that game on News Talk 1070 KHMO.
Saturday is also the McDonald's-Herald Whig All-Star Classic at Pepsi Arena in Quincy. The girls play at 5 p.m., with the boys game to follow. If you can't attend, Bill Shuler will have those games on News Talk 1070 KHMO, khmoradio.com (click on the red LISTEN NOW bar) and the Radio Pup app on your smart phone, with the pre-game at 4:50 p.m.
Meanwhile, the Hannibal Cavemen return home Saturday to take on the Springfield Sliders at Clemens Field. Game time is 7:05 p.m. To hear that game, and all home Cavemen games throughout the 2014 season, go to khmoradio.com, click on LISTEN at the top of the page, then click on HANNIBAL CAVEMEN BASEBALL. Harold Smith has the Cavemen game with the pre-game at 6:45 p.m.
More From KHMO-AM 1070, News-Talk-Sports