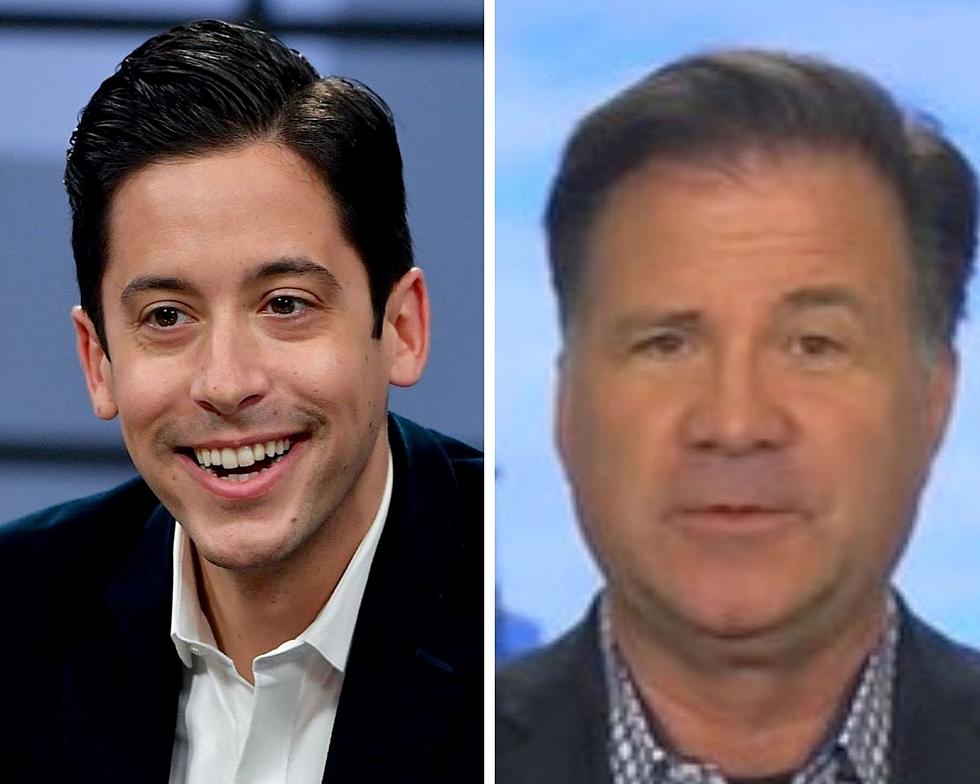 Michael Knowles, Lars Larson Shows Start Monday on KHMO
Getty Images/Compass Networks
Weeknights on KHMO will feature a couple of new voices, starting Monday, October 18.
The Michael Knowles Show will be heard in the 8 p.m. hour weeknights. Knowles is best known for his work with The Daily Wire and PragerU, and his 2017 best selling book, "Reasons to Vote for Democrats," which consisted of 266 blank pages.
Knowles also began his daily podcast for The Daily Wire in 2017, making the transition to radio earlier this year.
Knowles makes regular appearances on the Fox News Channel and other major networks. His writings can be seen on The American Mind, Fox News and The Daily Caller.
Along with his weeknight slot, Michael Knowles can also be heard at 4 a.m. Sundays on KHMO.
The other weeknight "new guy" is Lars Larson, who will occupy the 9 p.m. to midnight slot Monday through Friday, and 4 to 7 p.m. Saturday.
Larson can best be described as a "radio lifer." His radio career began at age 16 in his native Oregon. He attended college for a year, but dropped out to go into radio and television full time.
Larson has been a talk show host since 1997, going into national syndication in 2003.
Talkers Magazine lists Lars Larson as one of the 15 best talk show host in America.
LOOK INSIDE: 132-Year Old Victorian Era House
LOOK: Route 66's quirkiest and most wonderful attractions state by state
Stacker
compiled a list of 50 attractions--state by state--to see along the drive, drawing on information from historic sites, news stories,
Roadside America
, and the National Park Service. Keep reading to discover where travelers can get their kicks on Route 66.
More From KHMO-AM 1070, News-Talk-Sports