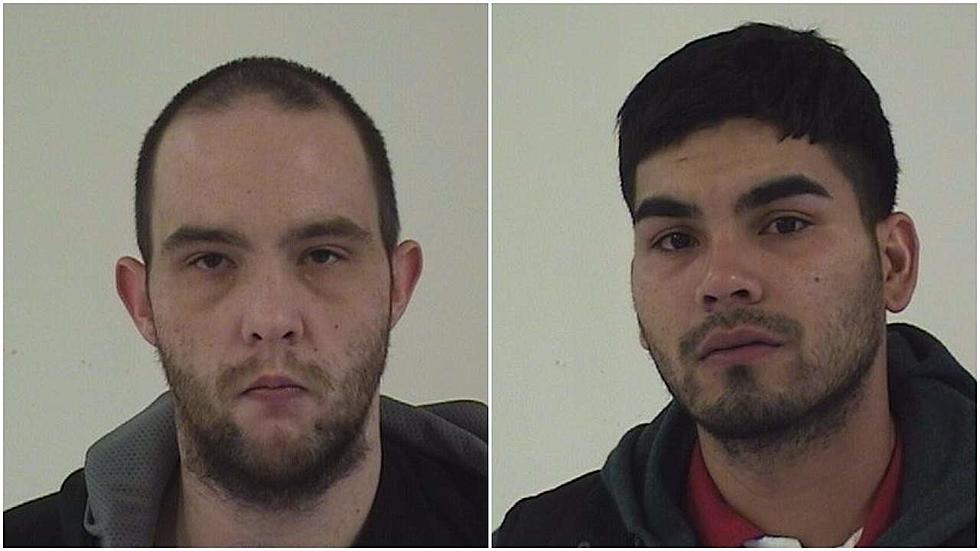 Jasso-Diaz Pleads Guilty, Sentenced on Meth Charges
Courson & Jasso-Diaz (Courtesy Adams County Sheriff's Office)
A Quincy man pleads guilty and is sentenced on meth related charges Thursday in Adams County Circuit Court.
24 year old Emir Jasso-Diaz pleaded guilty to one count of unlawful possession of methamphetamine with intent to deliver.
He was immediately sentenced to 15 years in the Illinois Department of Corrections.
Jasso-Diaz was arrested early on the morning of November 19th following a traffic stop on I-172. A search of the vehicle revealed two packages containing more than 450 grams of meth.
Jasso-Diaz must serve 75 percent of his sentence before he is eligible for parole.
Also, since Jasso-Diaz is not a U.S. citizen, he will be subject to deportation after he serves his sentence.
A second man arrested in the case, 29 year old James Courson of Quincy, awaits a June jury trial for meth delivery.
More From KHMO-AM 1070, News-Talk-Sports