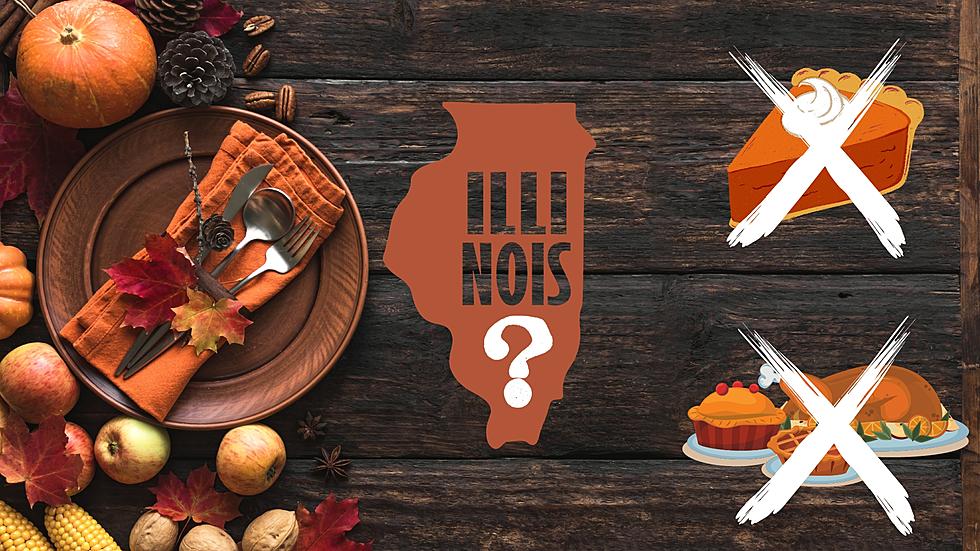 What is Illinois' Favorite Thanksgiving Side Dish? It's So Weird!
Canva
Illinois Thanksgiving cooks, we need to have a talk. If a newly-released survey is accurate, the favorite Thanksgiving side dish in Illinois is just so weird. There is no other state in America that prefers what Illinois does and I have so many questions.
By the way, this new Thanksgiving side dish ranking isn't from some fly by night source. It's the annual edition from Campbell's who know a thing or two about Thanksgiving food. Their new flipbook with included map shows each state's favorite Thanksgiving side dish. What do you think Illinois favorite is? Mashed potatoes? Nope. Stuffing? Not that one either. Surely, it's pumpkin pie then. Wrong yet again.
Behold the favorite Thanksgiving side dish in Illinois...
If you can't read the small print, the favorite Thanksgiving side dish in Illinois is SALAD. Say what?!?
I have been to 56 Thanksgivings in my lifetime and not even one of them had salad on the table. I think my family is at least somewhat normal (I am the black sheep exception). What would Thanksgiving salad even consist of? I can't even imagine lettuce being a prominent Thanksgiving side, but I'm also not vegetarian either, so maybe I just don't understand.
Side note: Missouri's favorite is a very traditional stuffing with dressing. Well done, Show Me State.
RANKED: Thanksgiving Side Dishes Coloradans Hate the Most
We asked you on Facebook what your least favorite side dish was. Here are the top ten most common answers.
Gallery Credit: Tanner Chambers
More From KHMO-AM 1070, News-Talk-Sports