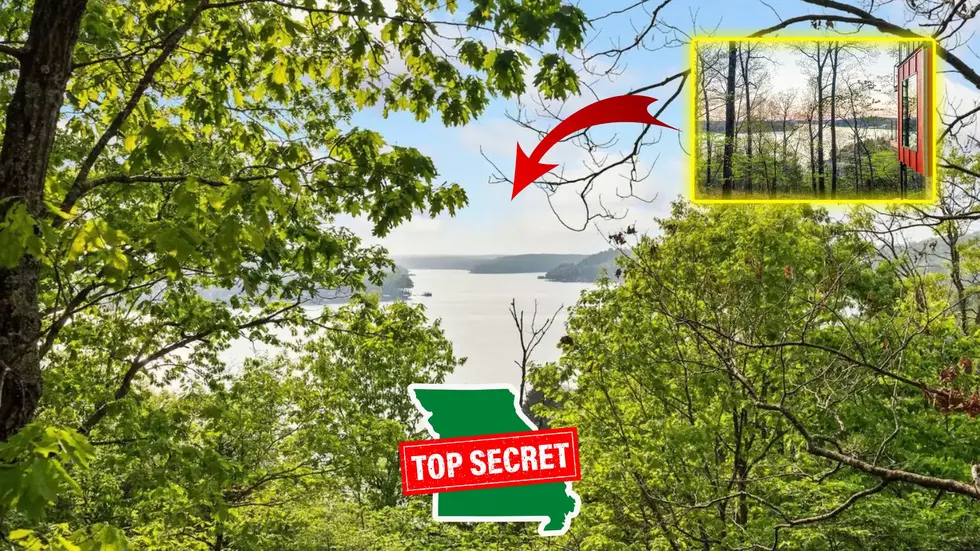 Treehouse in a Secret Missouri Location Has Stunning Lake Views
Tiny home hosted by Kelci, Airbnb/Canva
If I gave you the exact location of this secret Missouri treehouse, it would ruin it. I can show you pics though of a tiny destination that has stunning Lake of the Ozarks views.
I'm not sure why this treehouse is called "The Bane" on Airbnb, but there aren't enough adjectives to describe the view out of those windows. To know the location, you'll have to rent it and go there or just check out some pics for nothing.
Treehouse in a Secret Missouri Location Has Stunning Lake Views
I'm not sure what the availability is like, but the nightly cost as of this writing is $191 according to Airbnb. This secret Missouri place is popular with reviews (as of this date) averaging 4.91 out of 5. That's a lot of happy vacationers.
See a Tiny Illinois Place Located Inside an Animal Rescue Ranch
More From KHMO-AM 1070, News-Talk-Sports