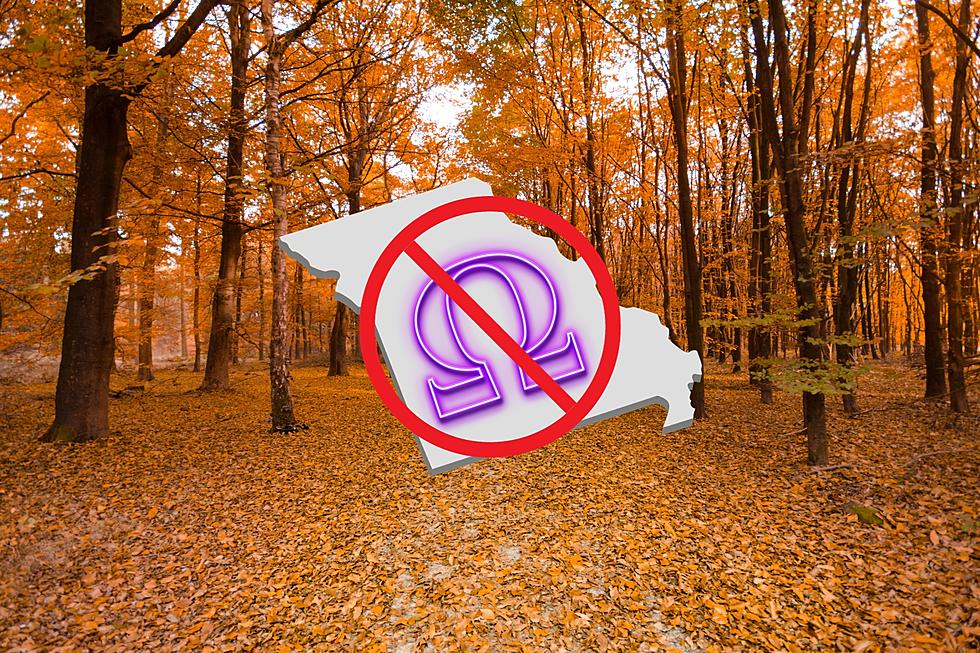 Strange 'Omega Block' is Keeping Fall Weather Away From Missouri
Canva
I did a double-take when I saw this. According to meteorologists, what appears like an omega block is situated over Missouri and it's preventing Fall weather from really kicking in.
I saw this graphic shared by the National Weather Service out of St. Louis explaining what's going on and why we're stuck with warmer and drier conditions than we'd normally have by late September going into October.
What this means is that an upper-level high pressure system is keeping the cooler temperatures and moist conditions away from Missouri and much of the Midwest. The expectation is that we'll see 80 and 90 degree temperatures through the first part of October and it's all because of this system that really does look like the Greek symbol for Omega.
Earlier this week, I mentioned that forecasters were predicting that October would not feel very much like October for Missouri and this is the real reason why.
No, there will not be a visible Greek omega symbol we can see in the sky above us (unfortunately as that would be scary but cool). But, know that there is a real symbol with that shape that will be affecting weather in Missouri for the foreseeable.
I would say that complicated weather systems like this are all Greek to me, but that punchline is much too obvious, so I'll pass.
8 Pics of Hannibal and Quincy Taken by Astronauts in Space
More From KHMO-AM 1070, News-Talk-Sports