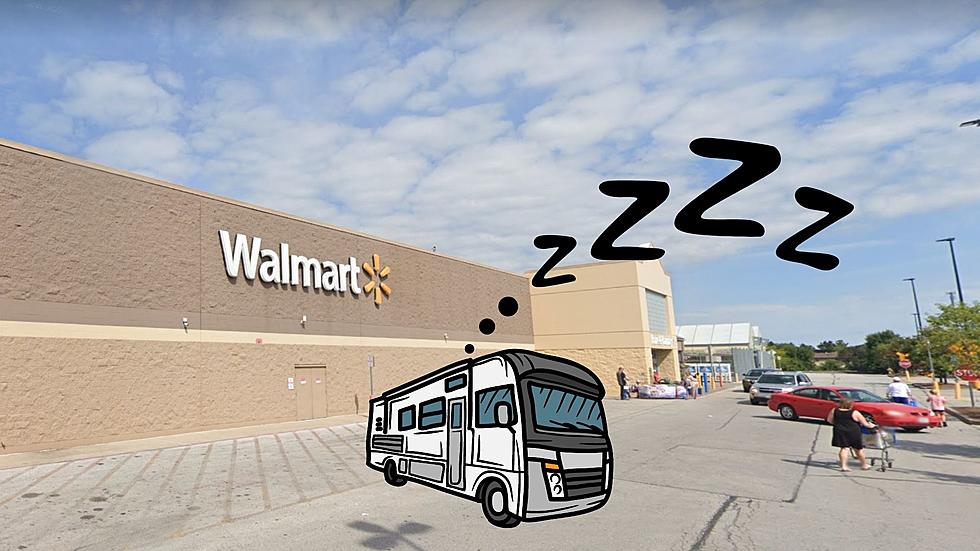 Can You Sleep Overnight in a Missouri Walmart Parking Lot? Maybe
Google Maps Street View/Canva
I've done my share of traveling and will admit I've considered this possibility. Is it OK to sleep overnight in a Walmart parking lot in Missouri? That depends. Let's explore the possibility.
Let's begin with what should be obvious. Don't do anything like this without directly asking a store manager if you think it might happen. There's no one answer, but there is a corporate policy from Walmart which shows it is possible. Here's the exact wording from the official Walmart FAQ:
While we do not offer electrical service or accommodations typically necessary for RV customers, Walmart values RV travelers and considers them among our best customers. Consequently, we do permit RV parking on our store parking lots as we are able. Permission to park is extended by individual store managers, based on availability of parking space and local laws. Please contact management in each store to ensure accommodations before parking your RV.
So you're saying there's a chance? (Insert favorite Jim Carrey meme here)
Outdoorsy shared an interesting article about making Walmart an overnight stop. They said their readers reported 58% of Walmart locations being agreeable to RV's slumbering in their lot.
A popular RV YouTube channel even explored this Walmart parking idea.
Let's circle back to my original point. Don't assume the Missouri Walmart that happens to be along your route will be OK with you becoming Cousin Eddie in their lot. I'll go a step further and recommend finding out which manager will be present the day you think you'll be there as different shift managers might have different mentalities about overnight sleepers.
Yes, some Missouri Walmart locations will be fine with RV's, but make sure you do it the right (and polite) way if you do it at all.
7 Big Changes to Expect at Walmart Stores
There are big changes coming to Walmart stores and here is what you should expect to see.