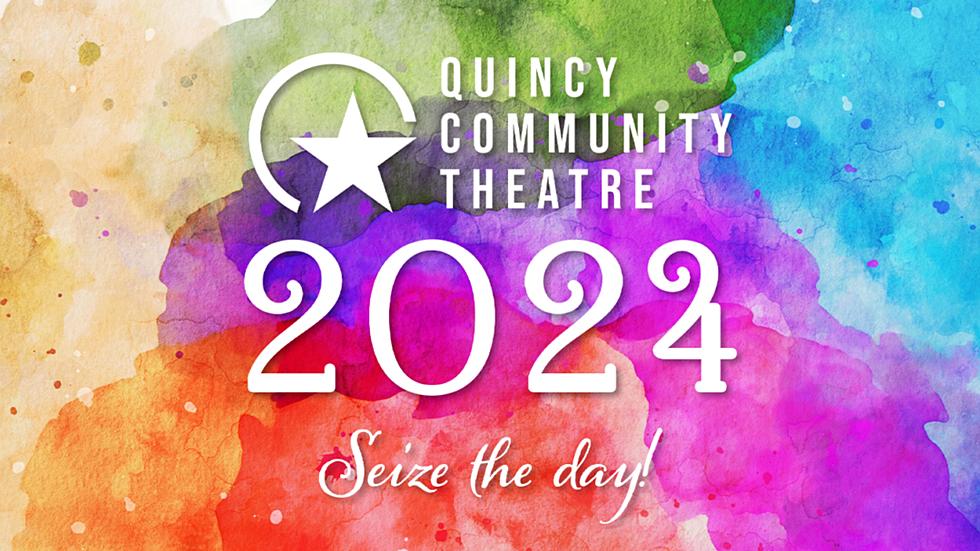 Quincy Community Theatre announces its 2024 Season of Shows
Quincy Community Theatre
The 101st season of Quincy Community Theatre is all about "seizing the day" and the lineup of shows includes the greatest playwright ever, some NYC paper boys, and the most fantastic fairytale ever told.
A September tradition unlike any other in the Tri-States, the unveiling of next year's season of shows at Quincy Community Theatre, and the 2024 season will not disappoint.
The 2024 season at Quincy Community Theatre has mainstage productions of Roald Dahl's Matilda the Musical, Shakespeare in Love, Newsies, The Trip to Bountiful, and Rodgers and Hammerstein's Cinderella (Enchanted Edition).
On the Quincy Community Theatre website, they say...
"Quincy Community Theatre invites you to "Seize the Day" with its 2024 season announcement. The organization unveiled eight shows as a part of next year's season and season tagline which is a line from the summer musical, NEWSIES...Audiences can catch every moment of the 2024 Season while receiving discounted tickets with Season Tickets. Season Tickets are available to new Season Ticket holders beginning October 23. Current season ticket holders may renew their seats beginning October 9, with guaranteed seating renewals for Fixed Season Ticket holders through October 19."
The other shows of the season that are not included in the season tickets, and are considered Family/Student Theatre shows are Lost Girl, The Phantom Tollbooth, and QCT on the Road: Blue Horses: An Imagination Play. 
For more information on all of these shows, click here!
As someone very involved with Quincy Community Theatre, I think this 2024 season is terrific! Shakespeare in Love is a play based on the Oscar-winning film, Newsies is a Disney hit musical, and Matilda & Cinderella have so much to offer families and audience members of all ages.
Don't forget the 100th season is still going on now with The Hobbit performing in late October, and Peter Pan performing in early December, for ticket information, click here! 
QUIZ: Can you identify 50 famous companies by their logos?
How well do you know the logos of 50 of the world's most famous companies? Keep scrolling to see if you can guess which icon belongs to which brand.
More From KHMO-AM 1070, News-Talk-Sports