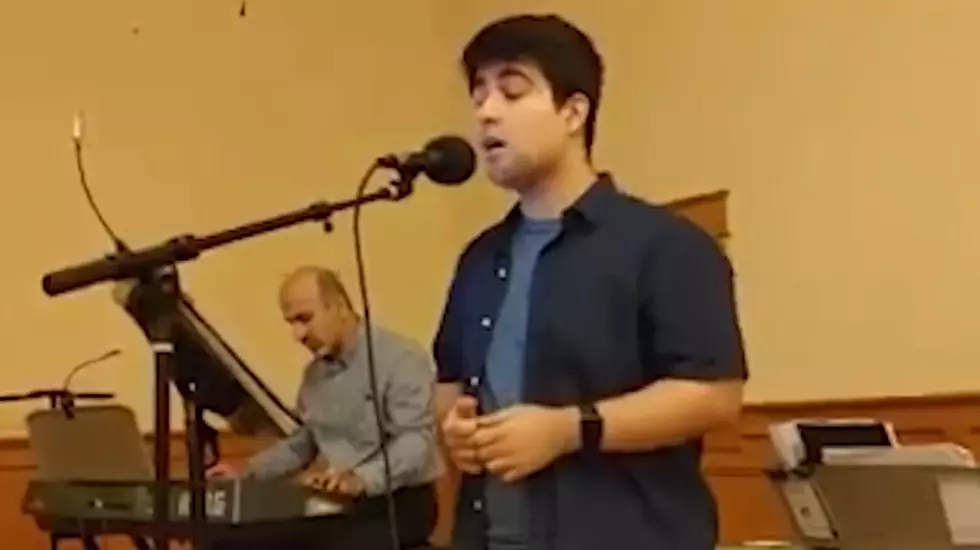 Illinois Teen Tragically Dies While Doing Solo for School Choir
NBC News via YouTube
Daniel Moshi was always known as a gifted singer. During a recent concert for his Illinois high school choir, he tragically passed away while performing a solo. His family just shared his story.
This sad story from NBC News tells how Daniel Moshi suddenly passed away during a performance with an Illinois Honors Choir at Naperville North High School in Naperville, Illinois. His family said he had no known health issues, but passed out while performing and never regained consciousness.
Daniel's mother Karolin Moshi said "He was singing. They had dinner. He was just fine and they told us that while he was doing his solo, he just passed out". School officials had medical teams rush him to the hospital, but they told the family later that he could not be saved.
The family says now it's their faith that is keeping them strong as they deal with this tremendous loss. Daniel's dad said that as Christians they know that he is with God now and they are OK with that. It gives them peace.
Patch.com reports that Daniel Moshi's cause of death is still unknown. All they know now is a very talented 17-year-old boy is no longer with them and they mourn his passing.
Secluded Illinois Cabin on the Trail of Tears in Shawnee Forest
More From KHMO-AM 1070, News-Talk-Sports