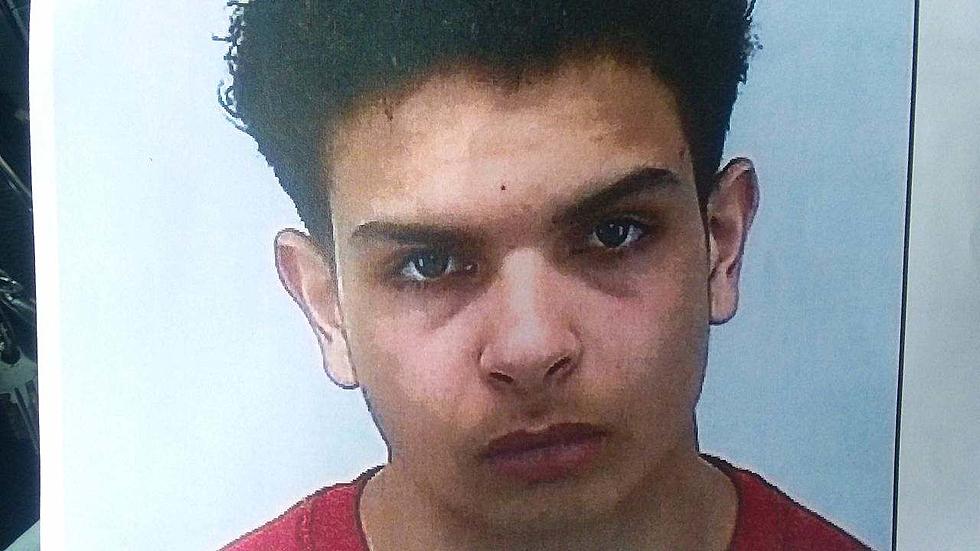 Homicide Investigation Underway in Quincy [update]
Roger Parker Jr. QPD photo
Roger Parker, Jr. turned himself in to Quincy Police at the Adams County Sheriff's Department about 1 p.m. Friday. The investigation into the murder of Darrell Kelley, Jr. continues.
UPDATE..
A Quincy teen is wanted for first degree murder following a Thursday afternoon shooting in the 600 block of Sycamore. Quincy Police say a warrant has been issued charging 16 year old Roger Parker Jr. of Quincy with first degree murder in the shooting death of 18 year old Darrell Kelley Jr. of Quincy. An autopsy is being conducted today. (FR) Police say it is possible that Parker fled the area. He should be considered armed and dangerous.
ORIGINAL STORY..
One man is dead following a shooting late Thursday afternoon.  Quincy Police were  called to the 600 block of Sycamore shortly before 5 p-m. Officers
arrived to find an 18 year old male lying in the street with multiple gunshot wounds. The male was taken to Blessing Hospital where he died. Name of the victim has not been released at this time. Police say the shooting does not appear to be a random act and that a homicide investigation is underway. You are asked to contact Quincy Police or Quincy Regional Crimestoppers if you have information on the shooting.
More From KHMO-AM 1070, News-Talk-Sports