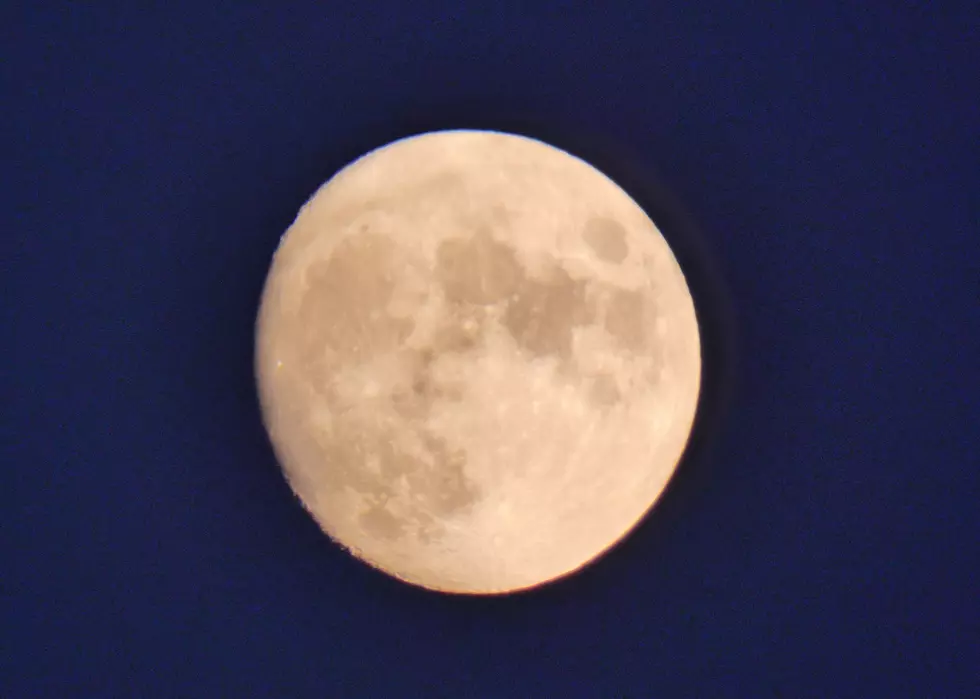 Harvest Moon Reaches Its Peak Over Missouri & Illinois Sunday
Photo, Doc Holliday
If you're a fan of sky wonders, keep an eye on the moon as it's only gonna get better as the harvest moon reaches its peak this Sunday night, October 9.
Farmer's Almanac mentions that the full moon on Sunday, October 9, 2022 is a harvest moon. It says "this full Moon came to be called the full Hunter's Moon because it signaled the time to go hunting in preparation for the cold winter ahead."
They also mention that the moon will appear more orange and larger than usual, but that's really just a "moon illusion".
My wife happens to have one of those fancy cameras that has mega analog zoom. That allows me to zoom in for great moon pics. This is one of the pictures I snapped showing a gorgeous moon in wonderous detail.
The best time to view the moon will be right after it's visible over the horizon as that will be when it will be at its brightest.
It's interesting to note that not everyone refers to this October moon as a harvest moon. Drying Rice Moon, Falling Leaves Moon, Freezing Moon, Ice Moon and Migrating Moon are also names that have been used by different cultures over the centuries.
I've always known the September and October moons as harvest moons, so I'm gonna go with that. Just know that this will be as good as it gets for a Fall moon in 2022. Let's hope Sunday night's sky is a clear one.
See Inside Illinois Tiny Airbnb with Catfish, Deer & Butterflies
More From KHMO-AM 1070, News-Talk-Sports