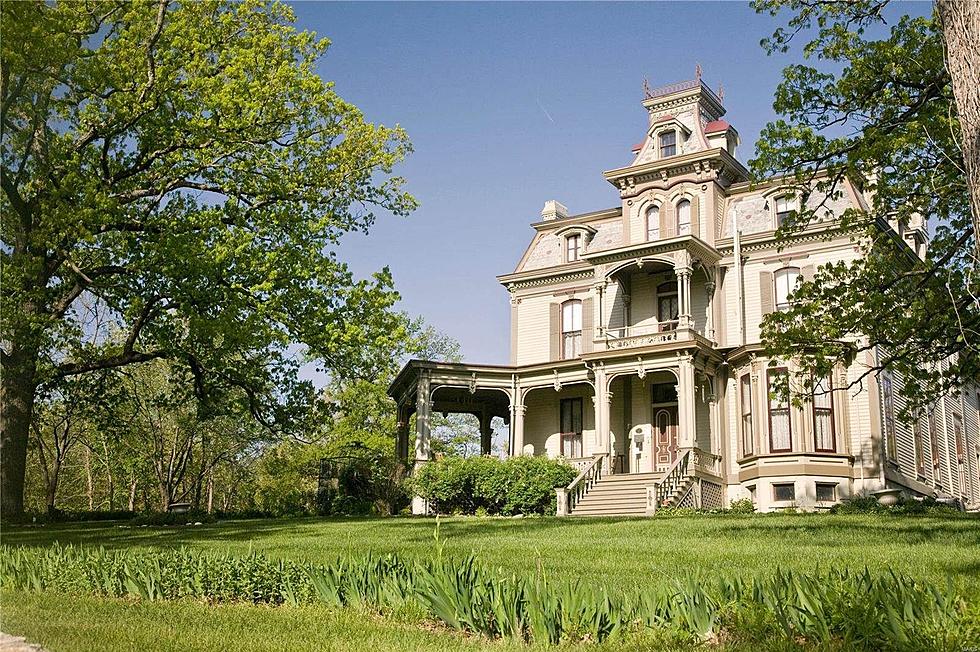 Hannibal's Most Expensive Home? Garth Mansion Can Be Yours!
Barbara Broughton/Century 21 Broughton Team
A Hannibal home whose history literally dates back to the time of Mark Twain (in fact, Sam Clemens visited there), can be yours.
A check of local real estate listings shows that the house at 11069 New London Gravel Road, better known as Garth Woodside Mansion can be yours - for $1,975,000.
Garth Mansion is what is known in the real estate business as "income property." It has been rated by Trip Advisor as one of the best Bed and Breakfasts in the state of Missouri.
The home is listed as a six bedroom, seven bath, 9,000 square foot residence, sitting on 36 acres.
There are eleven private rooms and baths, three guest cottages and a covered pavilion.
The history of Garth Mansion goes back to the 1870s, when John Garth built a large summer home on property he had purchased southwest of Hannibal. Garth was one of the organizers of Farmers and Merchants Bank, serving as bank president for nearly 20 years. He also served as president of Hannibal Lime Company, the Missouri Guarantee Savings and Building Association and Garth Lumber Company in Michigan.
John and his wife, Helen, had been friends of Sam Clemens since childhood and played host to Mark Twain when he came home to Hannibal on at least two occasions.
So if you'd like to own a piece of history and one of the best B&B's in the state, keep scrolling.
Wanna Buy a House? How about Hannibal's Garth Woodside Mansion?
For a mere $1.975 million dollars, the historic Garth Woodside Mansion can be yours.
LOOK: Counties With the Lowest Home Prices in Maine
The
National Association of REALTORS
calculated the fourth quarter 2020 median home values by applying the Federal Housing Finance Agency's
House Price Index
growth to 2019 housing and population data from the American Community Survey and determining an estimate of 2020 median home values for all counties where data is available. The monthly mortgage payments for fourth-quarter 2019 and fourth quarter 2020 were calculated for a 30-year fixed-rate mortgage with a 10% down payment.
Keep reading to discover which county in Maine has the lowest home prices.
More From KHMO-AM 1070, News-Talk-Sports