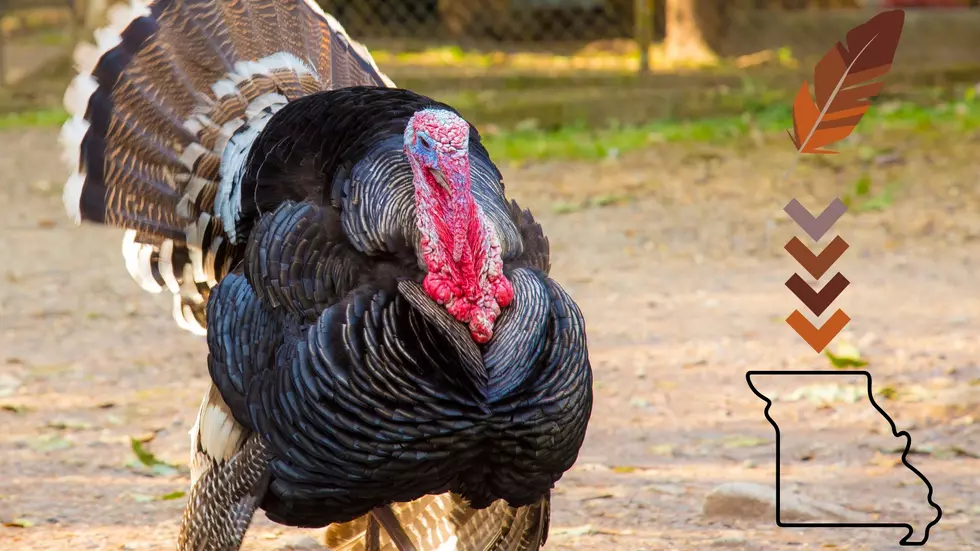 Get a Turkey This Fall? Missouri Wants You to Send Them a Feather
Canva
I have a weird request. Actually, it's not from me. It's the state of Missouri. If you happen upon a turkey this Fall, they would like you to send them a feather. Seriously.
The Missouri Department of Conservation really does have a Fall Turkey Feather Submission form and there's some science behind the reason why.
Why exactly does the state of Missouri want my turkey feathers?
According to their press release, it's all about research they're doing into turkey populations and trends within the Show Me State. OK, then. They're asking that you retain a wing and 3 to 5 feathers from the...ahem...breast area.
How do I send the turkey feathers to Missouri?
They say once hunters check their turkeys in via electronic form, they will send you a packet to mail the feathers to them at no cost to you. The idea is your successful hunt will help the state of Missouri to better manage turkey populations.
What can be learned from a turkey feather?
A lot actually. I've Googled it (although I don't recommend you do) and Backyard Nature breaks down all the information you can gather from a turkey's clothing (feathers). The US Forest and Wildlife Service estimates that many wild turkeys have between 5,000 and 6,000 feathers. Amazing. So, I guess they won't miss having 3 to 5 sent to Missouri although they'd like to talk about that Thanksgiving tradition.
I can't mention Missouri turkey feathers without also including one of my favorite TV moments of all time. You are welcome.
Patrick Mahomes Kansas City Home
More From KHMO-AM 1070, News-Talk-Sports