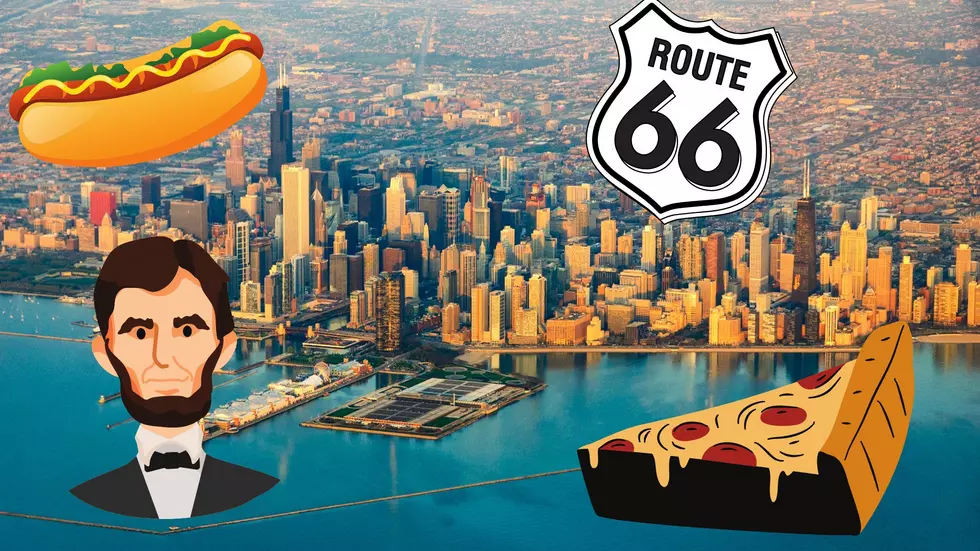 From Corruption to Deep Dish Pizza what is Illinois known for?
Canva.com
If someone asked you "What is Illinois known for?" what would be your response? That is exactly what one website has tried to figure out with its list of the 23 Things Illinois is Known and Famous For, so let us break down the list and see what they got right.
The travel website called nomadsunveiled.com released an article called 23 Things Illinois is Known and Famous For, and there are some things on this list that I think they totally nailed and some others that I disagree with as a lifelong Illinoisan. To see the entire list click here!
The things on the list that I absolutely agree belong on the list of things Illinois is Famous and Known for are: Deep Dish Pizza, Hot Dogs, Abe Lincoln, Barack Obama, Corruption, Route 66, the Sears Tower (Willis Tower), and Chicago. Those are all without a doubt things that you immediately can associate with Illinois (especially corruption)
The things on the list that, as a person from Illinois, I know and associate with but I don't think non-Illinoisans would are: Pumpkins, First to Abolish Slavery, First McDonald's, Nuclear Power, Birth of Superman, Original Ferris Wheel, Walt Disney, and Buckingham Fountain. As a proud Illinoisan, I know all of these things have deep ties to the Land of Lincoln but do non-Illinoisans?
Finally, here are the things that made this list that even I didn't really know were tied to Illinois: Corn Dogs, Starved Rock State Park, Ernest Hemmingway, and Horseshoe sandwiches.
I would add to this list the Chicago Bulls, Bears, and Cubs, The Praire State, the Mississippi River, The Blues Brothers, and the birthplace of Modern Comedy with The Second City. What would you add or take away from this list?
LOOK: The top holiday toys from the year you were born
With the holiday spirit in the air, it's the perfect time to dive into the history of iconic holiday gifts. Using national toy archives and data curated by
The Strong
from 1920 to today,
Stacker
searched for products that caught hold of the public zeitgeist through novelty, innovation, kitsch, quirk, or simply great timing, and then rocketed to success.
More From KHMO-AM 1070, News-Talk-Sports