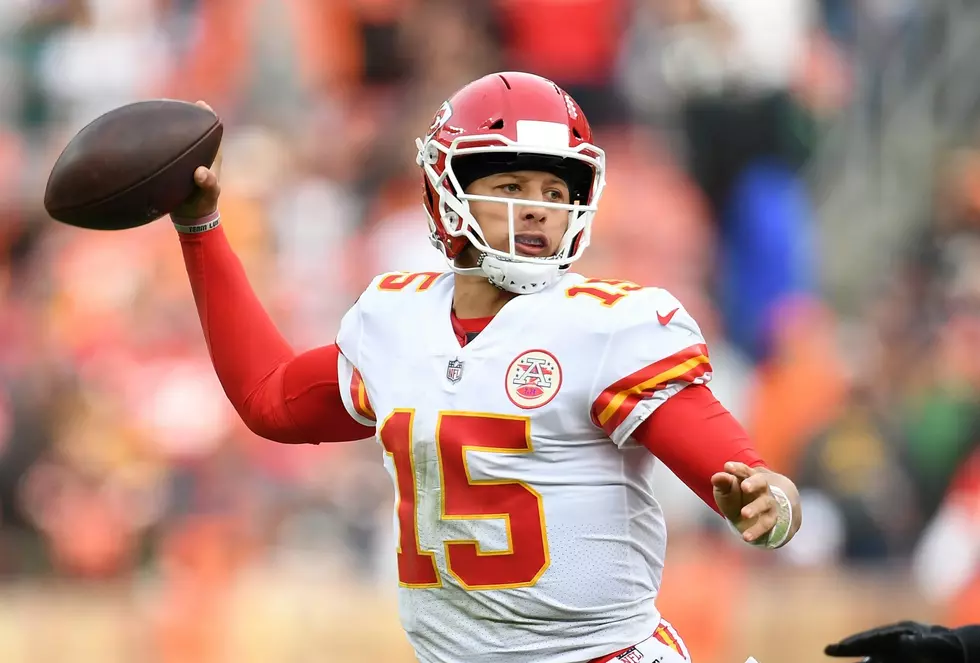 ESPN Disrespects the Chiefs
Getty Images
It may be April but that didn't stop ESPN from disrespecting the Kansas City Chiefs.
Listen I get it, it's only April and football seems like lightyears away (its only 142 days away by the way get excited!) but already the big media guys at ESPN are disrespecting the Kansas City Chiefs in my opinion.
Last week the NFL, pre draft, projected win totals were released so we the public can make some friendly wagers. Well of course once these win totals were announced we all start trying to make predictions of will the team win more or less games from this projected total. Well the Chiefs total wins was set at 12 wins according to actionnetwork.com which is actually the highest win total in the league ahead of the defending Super Bowl Champion Tampa Bay Bucs at 11.5 wins. And ESPN posted an article on their website asking whether the team will win more, less, or the same number of games as projected and they had the Chiefs staying at the 12 games predicted saying...
" ...the Chiefs have won 12 games in each of the past three seasons and four of the past five and there's no reason to believe they will go under this season with an additional regular-season game on the schedule. Kansas City has had a winning streak of at least five games in each of Andy Reid's eight seasons...."
This logic just doesn't make sense to me at all. I feel as though as long as Mahomes is healthy for the 17 games they are going to play this year, with the Chargers having a new coach, Denver having no Quarterback, and the Raiders being...ya know...the Raiders that the Chiefs could get to 13-4 or 14-3 pretty easily! Am I nuts or do you agree with me?
LOOK: 30 fascinating facts about sleep in the animal kingdom
More From KHMO-AM 1070, News-Talk-Sports