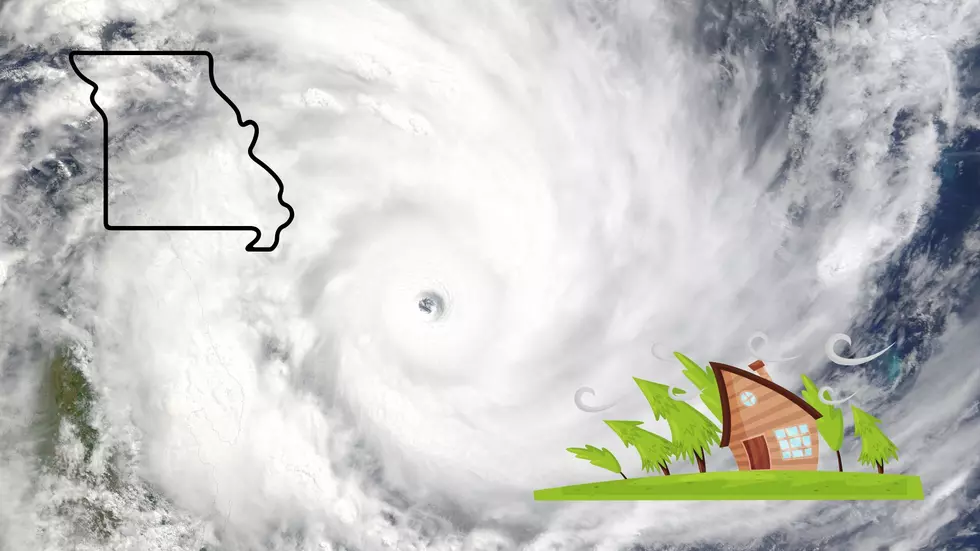 Did You Know More than 44 Hurricanes Have Affected Missouri?
Canva
As the recent storm has reminded us, hurricanes are an annual concern for coastal states along the Gulf of Mexico and the eastern seaboard. But, did you know that even Missouri has been affected by more than 44 hurricanes over the past century and a half?
As many of us have followed the ongoing devastation of Hurricane Ian which has caused so much damage in Cuba and now Florida, it's worth remembering that these storm systems many times make their presence known even as far inland as Missouri sometimes. It's not common, but it does happen.
I found an interesting article from Pat Guinan, a State Climatologist from the University Extension Service. Pat documented the history of Missouri and the remnants of hurricanes. The numbers Pat shared are interesting as I rarely think of our part of America being in the path of a tropical system:
The remnants of 44 hurricanes and tropical storms affected Missouri between 1900 and 2011...Southeastern Missouri is the most likely area to be impacted and, of these 44 systems, six maintained their tropical storm status when they moved into the state.
Imagine a storm so powerful that it was STILL a named tropical storm once it tracked over the Midwest. The study says that Missouri on average will be affected by a hurricane in some way every 1 to 3 years.
Pat's study said that the catastrophic hurricane that killed 6,000 in Galveston, Texas in 1900 eventually tracked over northwestern Missouri and caused lots of high wind damage uprooting a lot of corn and even some buildings.
No, Missouri has never been hit by a hurricane. But, don't think that these tropical systems are just some other parts of America's problems. They can and do affect our weather.
Remembering the Mark Twain Memorial Bridge
More From KHMO-AM 1070, News-Talk-Sports