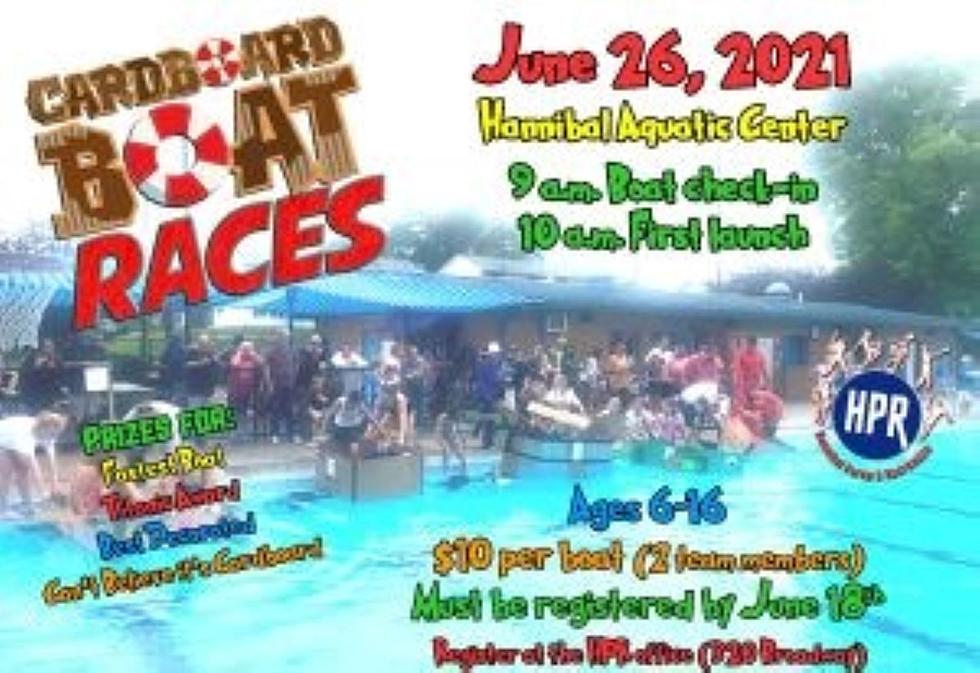 Deadline to Enter Hannibal Cardboard Boat Race Extended
Hannibal Parks & Recreation
The deadline to enter this weekend's cardboard boat race in Hannibal has been extended.
Officials with the Hannibal Parks and Recreation department announced the deadline to enter Saturday's event at the Hannibal Aquatic Center has been extended to 5 p.m. Wednesday.
The object of the race is for youngsters to build their best boat, using only cardboard and duct tape, and to attempt to ride in their boats for as long as possible.
Boat check-in Saturday is at 9 a.m. with the first launch at 10.
Rules for the cardboard boat race are posted at Hannibalparks.org. You can register at the Parks and Rec office in Hannibal city hall.
CHECK IT OUT: The Best Movie Character Names of the 1980s
More From KHMO-AM 1070, News-Talk-Sports