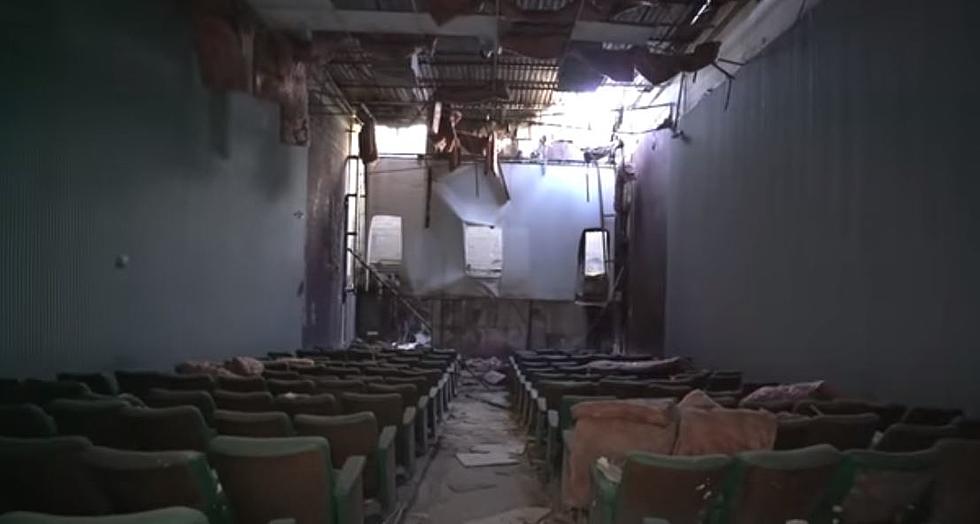 Closed Two Decades Ago Abandoned Movie Theatre Still Has Films in It
YouTube / Dark Exploration Films
It's not every day you can explore a movie theatre that has been closed since 2007 and still find films inside.
A Star Wars movie, Cinderella, and Crash were some of the movies that were played at this movie theatre at the time of its closing. You can see the concession stand, or what's left of it, and the many popcorn makers still left at this abandoned retro movie theatre. I say retro, but according to the video, it closed in 2007. Is that really considered "retro?"
You can tell that this once movie theatre was thriving and successful with some pretty big movies that they were showing at the time of their closure. You have to wonder what happened for the theatre to close? In the video we get an answer, one reason for the closure is that the ceiling was sinking and didn't have enough support, and the owners of the building could not afford to structurally fix the entire ceiling and so the movie theatre had to close their doors. It has been sitting for 15 years just wasting away.
The building where the movie theatre once was is an enormous nostalgic building (according to the description) and you can see that Mother Nature has taken its toll on the building and it's just a matter of time before it starts coming down on its own.
There are small and large theatres in this building, and as you can see there is just debris everywhere and the ceilings are starting to fall down. It has an eerie feeling to it with the seats just there waiting for someone to sit in them and watch a movie.
This movie strip is a trailer for The Ring 2 which would play before the main movie would start.
There are still several movie projectors in the theater. These would be cool to have in your home theatre for decorations. So cool to see old technology and how it has changed over the years for movies and home theatres.
Coolest Missouri Airbnb's You Have To See To Believe
SEE INSIDE: Home Abandoned for 19-Years
This home in the woods has been abandoned for 19-years, but still has the power on, and it's like walking through a time capsule.
More From KHMO-AM 1070, News-Talk-Sports