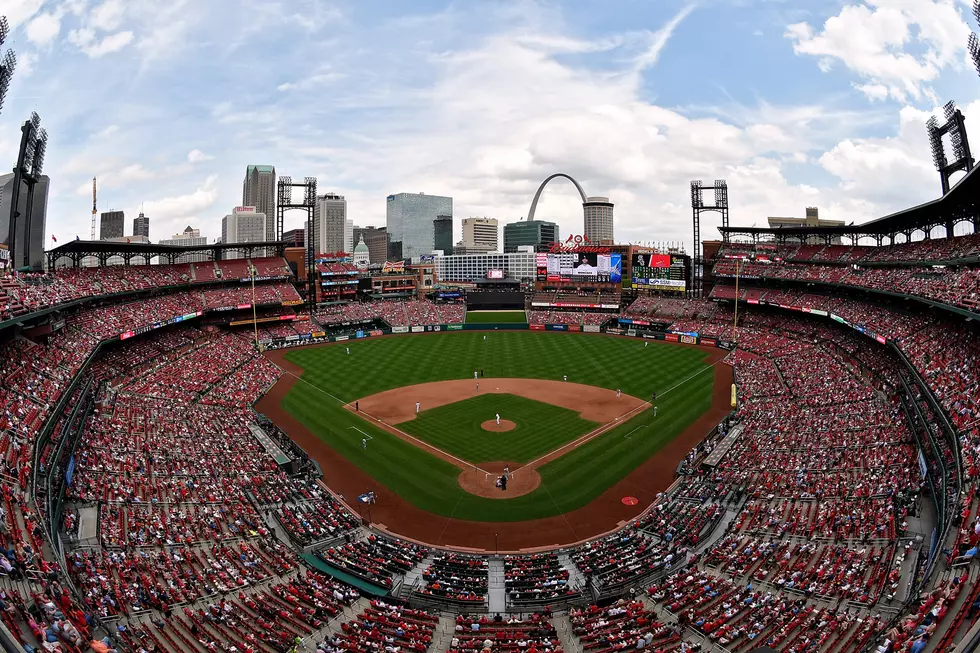 Cardinals vs Cubs POSTPONED
Photo by Jeff Curry/Getty Images
The Cardinals vs Cubs tonight has been POSTPONED due to a new COVID-19 case, here are the details...
The St. Louis Cardinals were scheduled to resume playing baseball tonight (Friday, August 7th) versus the Chicago Cubs in St. Louis, well they will have to wait longer to get back on the field.
According to ksdk.com which is a news outlet in St. Louis the game has been postponed due to a new positive COVID-19 test in the Cardinals organization, they say in their article...
"A source in the Cardinals organization told sports director Frank Cusumano the Friday game has been postponed due to at least one positive test within the organization."
This is obviously devastating news to St. Louis Cardinals fans and Major League Baseball fans in general. The Cardinals just had their schedule reworked to make up for all the games they have already missed due to positive COVID-19 tests but now they will have to rework the schedule once again to find a spot to make up this game canceled tonight.
It is going to be really difficult for the St. Louis Cardinals the rest of this shortened Baseball season with the amount of Double header games they are going to be playing. and playing games short staffed sue to the positive tests inside the organization. I can only hope that this doesn't lead to more widespread positive tests and the St. Louis Cardinals can actually get back on the field as soon as possible.
More From KHMO-AM 1070, News-Talk-Sports