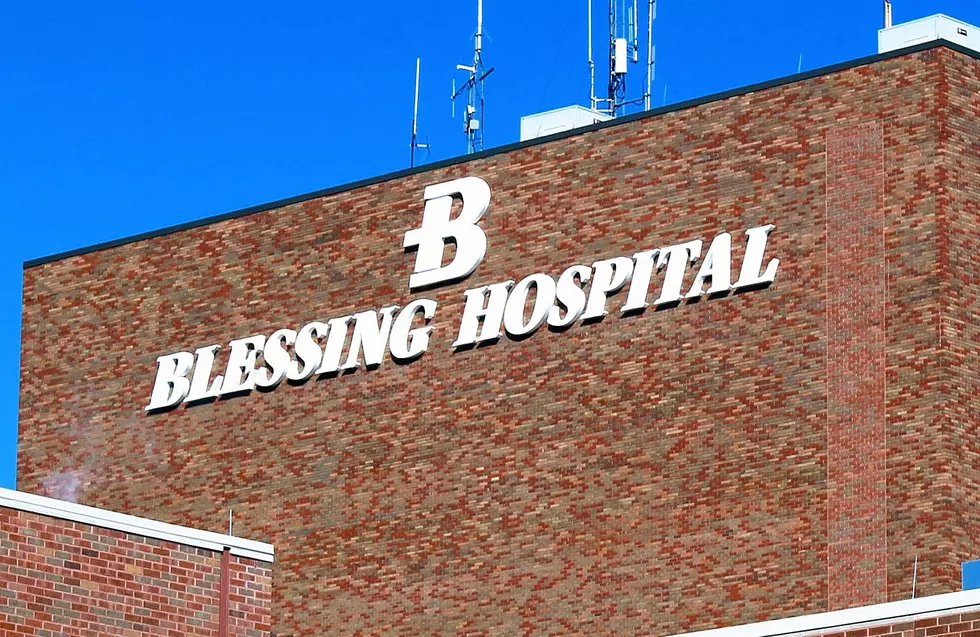 Blessing Named High Performing Hospital by U.S. News
TSM
For the third straight year Blessing Hospital has been recognized as a High Performing Hospital by U.S. News & World Report.
For the 2021-22 ratings, U.S. News evaluated more than 4,750 medical centers nationwide in 17 procedures and conditions.
Blessing Hospital was recognized as a high performing hospital in six for procedures and conditions for 2021-22. In addition to categories for which it received recognition last year - chronic obstructive pulmonary disease, heart failure and colon cancer surgery – this year Blessing was recognized also for care that was significantly better than the national average in the categories of stroke, heart attack and kidney failure. Those categories were added to this year's ratings for the first time.
"This year's expanded report from U.S. News includes new ratings for important procedures and conditions to help each patient pick the right hospital for the type of care they need," said Ben Harder, managing editor and chief of health analysis at U.S. News. "Hospitals faced incredible challenges this past year, and the best of them have provided great care throughout the pandemic and continue to offer excellent care today."
U.S. News & World Report recognizes hospitals that receive high performing ratings across multiple areas of care. With its high performing ratings in six categories, Blessing Hospital earned a state ranking of number 26 out of the more than 180 hospitals in Illinois.
"I am proud of every member of the Blessing team and the care they deliver to patients every day, around the clock," said Maureen Kahn, RN, MHA, MSN, president and chief executive officer, Blessing Health System and Blessing Hospital. "Recognition on the national level is wonderful, but the best health outcomes and exceeding the expectations of patients and families are the goals on which we focus all of our attention. The recognition tells us that the Blessing team is doing exceptional work."
For more information, visit Best Hospitals and use #BestHospitals on Facebook and Twitter.
18 Long-Lost Tri-State Businesses We'd Like To See Revived
What long-lost Tri-States stores and restaurants do you long to see return?
KEEP READING: These are the top 6 scams connected to the pandemic
More From KHMO-AM 1070, News-Talk-Sports