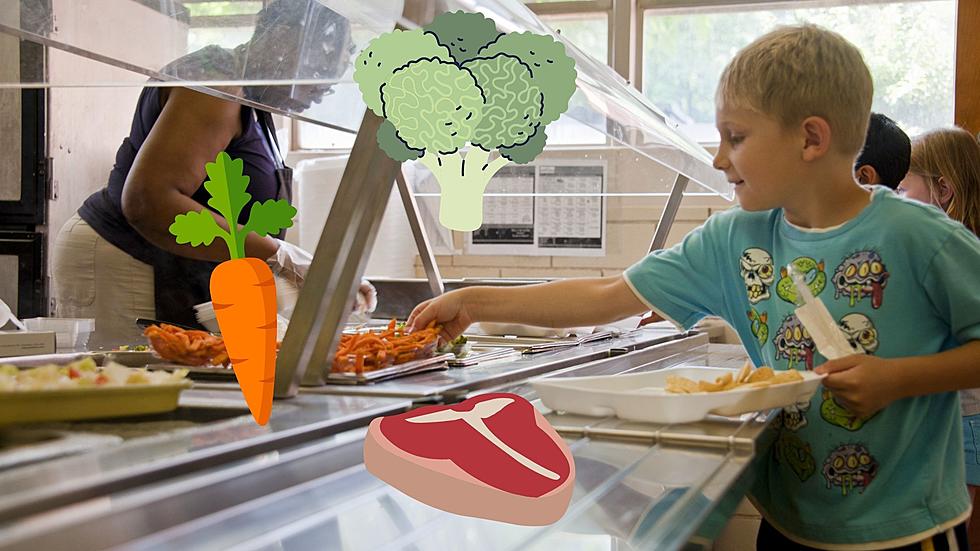 Better Food could be on the way to your kids school in Illinois
Canva.com
Illinois forces schools to choose cheap food in schools over better food in schools, well there is a new bill that could change all of that soon.
According to nbcchicago.com, there is a new bill that if turned into law would change the fact that Illinois school districts wouldn't be forced to take the lowest bid for food served in their schools.
Illinois currently is one of two states that forces school districts to accept the lowest possible bid for school food contracts, the other being New York, but that could change with House Bill 4813, in the article from nbcchicago.com they say...
"A new bill in Springfield would change the way Illinois school districts solicit food service contracts, allowing officials to negotiate for higher quality products amid complaints that many schools offer unhealthy food...School districts will still be allowed to accept the lowest bid, but the bill would also allow officials to consider quality along with price."
To read the complete article click here! 
I personally hope this law gets passed, the school districts should be able to decide which food plan is best for the students in their district not just be forced to choose the cheapest one because it is the cheapest. I'm not sitting here saying every school meal should just be vegetables and get rid of mac n chees and chicken strips BUT we all know that it matters what we put into our bodies, especially for young kids in a setting where painting focus and having energy is important. We should never just force our kids to eat the cheapest food just to save money, and I hope Illinois changes that quickly.
See How School Cafeteria Meals Have Changed Over the Past 100 Years
Using government and news reports,
Stacker
has traced the history of cafeteria meals from their inception to the present day, with data from news and government reports. Read on to see how various legal acts, food trends, and budget cuts have changed what kids are getting on their trays.
More From KHMO-AM 1070, News-Talk-Sports