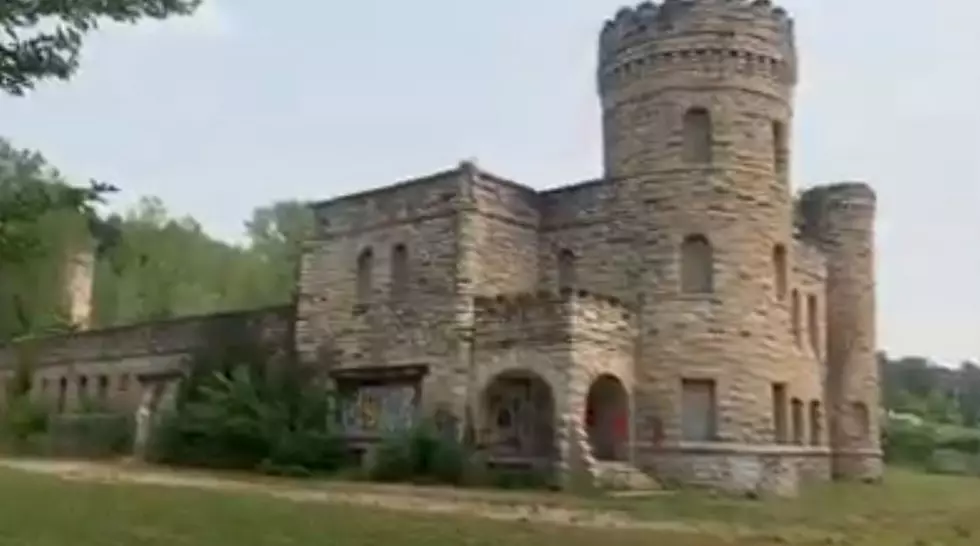 Abandoned Missouri Castle Was Named Creepiest Place in America
YouTube/Lee Paco industries
Not only is this castle still standing. It's considered to be the coolest, creepiest castle in Missouri. Heck in America according to one website.
Welcome to the Kansas City Castle. I've been to KC many times but had no idea that this castle existed. Back in its prime, the castle was used as a jailhouse for criminals with minor crimes. Crimes included writing bad checks, unpaid debts, and public intoxication.
While in jail, inmates would work the grounds and help build the castle which was used from the late 1800s to about the 1970s. After it was abandoned the castle started falling apart and now is not easily accessible. In 2014 a group of people was able to remove 62 tons of trash that had been dumped around the castle in order to hold events such as weddings and ceremonies on the grounds of the castle. Still standing today it's onsidered One of the Creepiest Places in America according to onlyinyourstate.com.
The castle will not be taken down anytime soon, it has been registered with the historical society since 2001 and will remain the way it is as a reminder of Kansas Cities' past. It's located on Vine Street which is also known as the Jazz District in KC. Another fun fact about the castle, when it was built in the late 1890s it only cost a little over $25,000 to build the castle. I wonder what that would cost nowadays?
The Abandoned Schlitterbahn Waterpark in Kansas City
Schlitterbahn's fourth waterpark,
Schlitterbahn Kansas City
, opened on July 15, 2009, on land that originally was home to the Wyandotte County Fairgrounds near Interstate 434. Grand plans for the waterpark included a resort with 1,000 hotel rooms, a sporting goods store, and an area of shops and restaurants.
Between the economy, a child's death on the Verrückt waterslide, and the coronavirus pandemic the waterpark never matched the success of Schlitterbahn's other waterparks in Texas. After the 2018 season, the park was never re-opened and was demolished for redevelopment about two years later.
What Remains Inside of an Abandoned 1876 Missouri Mansion
More From KHMO-AM 1070, News-Talk-Sports