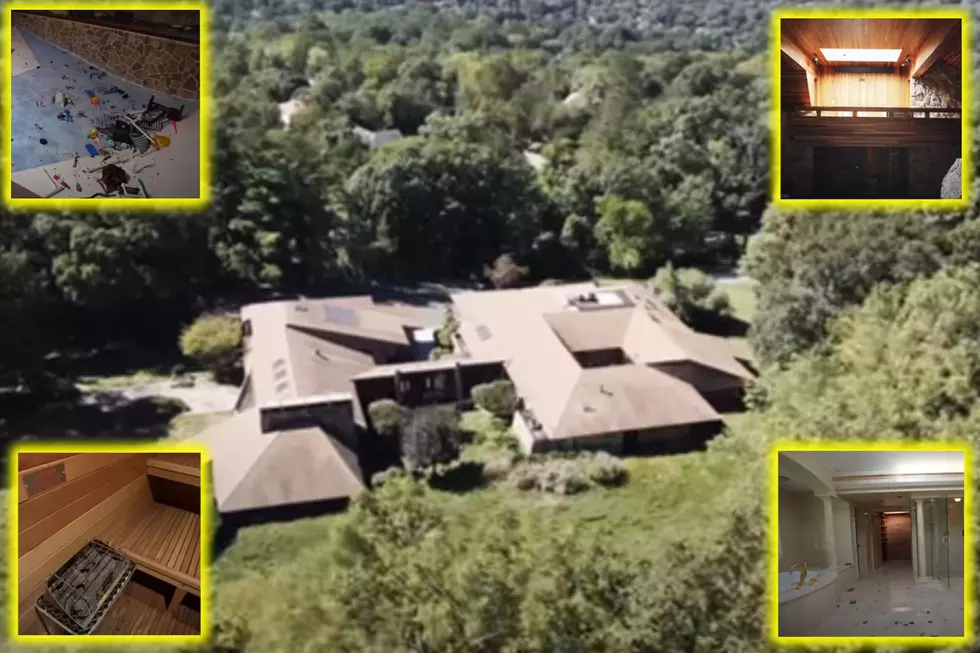 Abandoned Mega Mansion in Middle of Woods has Massive Indoor Pool
YouTube/BigBankz/Canva
Explorers take us through an abandoned mega mansion sitting in the woods for over 12 years and inside they find a massive indoor pool.
The $12 million mansion has been vacant since 2010 when the family just up and left. The home itself was built in 1976 and had six bedrooms and eight bathrooms, but it also has a massive 10 ft. deep indoor pool. The pool sits empty (except for trash) but you can tell just how deep the indoor pool really is when the explorers talk into it.
LOOK INSIDE: Abandoned Mega Mansion in Wood
The house is amazing and the ceiling in the pool area is something I've never seen before. It's sad that the family just up and left the house and soon the developer who bought the house will be demolishing the house. Since the house sits on about four to six acres of land I am sure something bigger and better will be in its place, but just think of what this mansion used to look like in its prime.
There is no word on what happened to the family and why they left so fast, but I can tell you that when they built this house they probably wanted to stay there forever. Sometimes life has other ideas.
Barbecue, Pizza, & Beer-Illinois' Route 84 has Some Hidden Gems This Time of Year
Road trips aren't complete until you've stopped into some hidden gems along the way.
More From KHMO-AM 1070, News-Talk-Sports