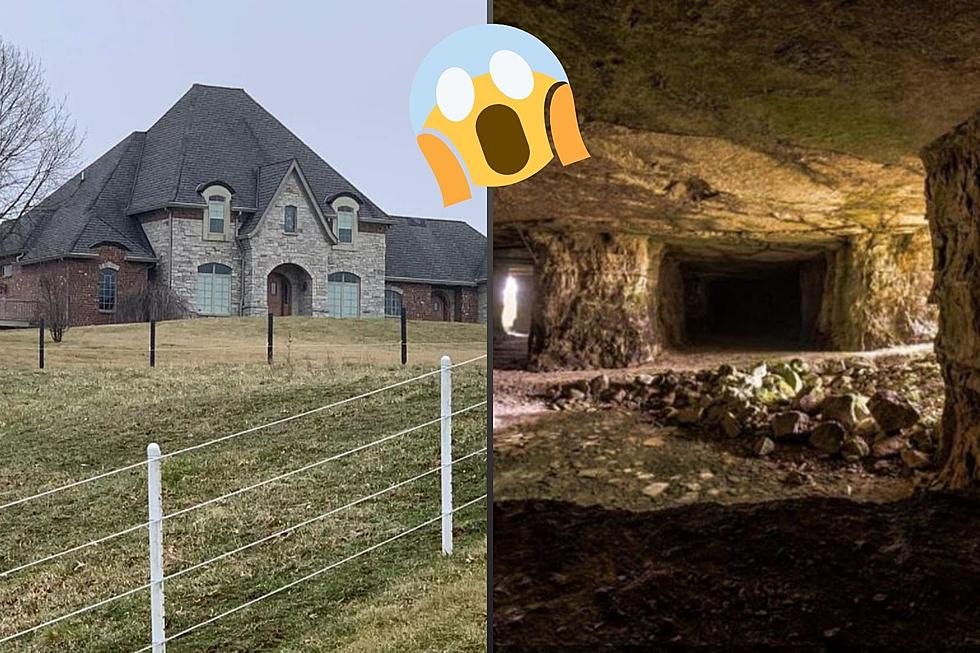 $8 Million Property For Sale in Missouri Comes with 2 Homes and 3 Caves
Tracy L Ellis EXP Realty, LLC - zillow.com/Canva
This piece of property comes with more than one house and a few acres of land. It comes with three caves.
Located in Elsberry, Missouri this property comes with one historic home, and another that's over 7,000 square feet and newly renovated. So you have a bit of a modern look and a bit of history on the land. But the best part, the property comes with not one, not two, but three perfectly kept caves.
The caves were discovered in the late 1800s and blasting of the mines continued through the mid-60s Fox4 KC reports the largest mine at 417,000 square feet, the second at 21,000 square feet, and the third at 3,000 square feet. Are you think what I'm thinking? This would make a perfect Bat Cave, Just saying!
The caves and the historic home all come with a large amount of history to the property, which is roughly 150 years old. The caves were used for mining limestone when the caves were in use. Now they sit empty waiting for someone to create something new and maybe even fun for visitors to explore. Did I mention the house also comes with a two-acre lake filled w/ fish?
I can't wait to follow up on this home in a few months to see if it's still on the market and if not, what the new owners have done with the caves. The ideas are limitless as to what you can do.
$8 Million House Comes with 2-Houses and 3-Caves
More From KHMO-AM 1070, News-Talk-Sports