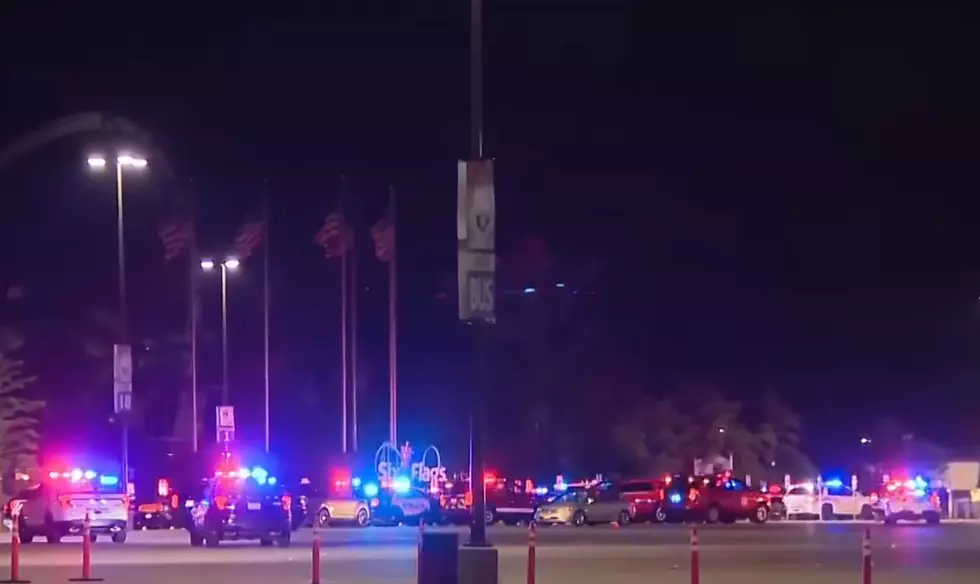 3 Shot Outside of Six Flags Great America in Gurnee, Illinois
CBS Chicago via YouTube
There was a shooting outside of Six Flags Great America in Gurnee, Illinois Sunday night. 3 people were reportedly shot, but none fortunately have life-threatening injuries.
I saw this story reported by CNN and CBS Chicago. Authorities say a white sedan entered the parking lot and some individuals exited the vehicle and began to fire at another individual in the parking lot. Gurnee Police provided the full details of what is known now on their Facebook page.
According to multiple reports, 2 people went to the hospital with leg wounds and another declined to get medical treatment for a shoulder injury. CNN reports that one of the injured was a 17-year-old male and another was a 19-year-old female. CBS Chicago shared video of the police response outside of Six Flags Great America.
As of now, no one has been arrested in connection with this shooting. Gurnee Police say this is an ongoing investigation and they'll share more details as they learn more about what happened outside of Six Flags.
See a Civil War Era House in Illinois with a Hidden Bunker Inside
More From KHMO-AM 1070, News-Talk-Sports