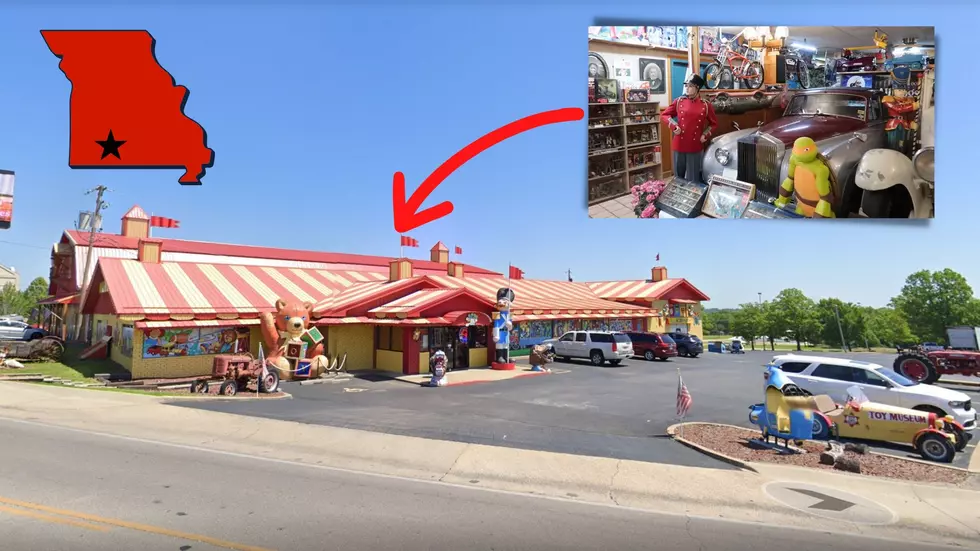 World's Largest Toy Collection is More than 1,000,000 in Missouri
Google Maps Street View/The Carpetbagger via YouTube/Canva
When Missouri does something, it often does it big. No, I mean BIG. That's the case for toys. Did you know the world's largest toy collection counts more than a million and it's located in two buildings in Missouri?
Only In Your State referred to this unique Missouri place as "bizarre". I prefer "impressive" as the adjective to describe the World's Largest Toy Museum in Branson, Missouri. It's 30,000 square feet of toys. Nothing but lots and lots of toys.
Explore Branson provides some other impressive stats for just how big this toy collection is:
Over 1 million toys
30,000 Square Feet in 2 buildings
900 Barbie dolls
Did they find a Ken doll for all those Barbie's? Asking for a friend.
The Explore Branson website says that this toy museum is 1 of 8 different museums in that family including "the Paul Harvey Jr. 50's Era Museum, National BB Gun Museum, the Wild West Museum, Dolly Mama's Museum, Stearnsy Bear Museum, World of Checkers, the H.B. Wright Shepherd of the Hills Museum", too. It's hard to find enough time to take it all in.
If browsing through gobs and gobs of toys sounds like a great time to you, the World's Largest Toy Museum is located at 3609 W 76 Country Blvd.in Branson, Missouri.
See a Tiny Container House at Missouri 's Table Rock Lake
More From KHMO-AM 1070, News-Talk-Sports