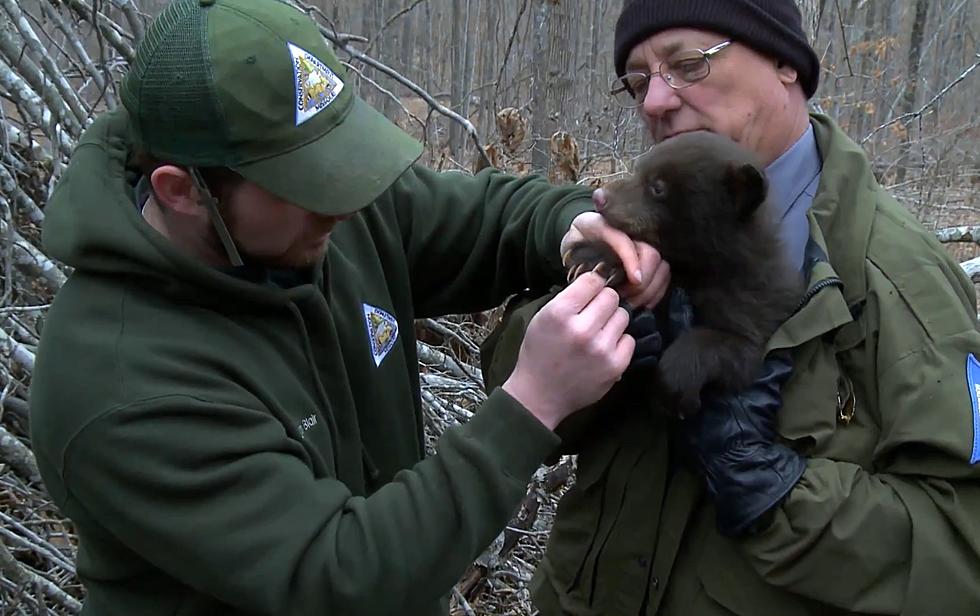 Whatever Happened to Missouri's Black Bear Project?
MOconservation via YouTube
Bears have been a hot topic in Missouri lately. I came across a video showing a project the state of Missouri started over 7 years ago regarding black bears in the state. Whatever became of that study? Let's find out.
The Missouri Department of Conservation shared this brief explanation of a video they shared way back in 2014:
Researchers are studying the black bear population in Missouri. The project includes determining how successful bear reproduction occurs in the state. Radio-collared sows and their cubs are monitored during the study. The mother bear is sedated for a short period. This allows researchers time to gather measurements and information on the sow and her cubs. They are then returned to their dens unharmed.
Hard to believe these very cute animals have likely grown into large predators now.
I did some digging and found the Missouri Department of Conservation website for their black bear project. It says they began studying the black bears in Missouri back in 2010 and estimated their population to be 300 by 2012. They also included a very interesting bear map from as recent as 3 years ago.
They even shared intriguing video from inside a Missouri bear den.
The most recent update to the Missouri Black Bear Project appears to be 2019. What's happened to it since then? I have to wonder if the increased bear population which now stands up to maybe 1,000 is what led to the first ever bear hunting season in Missouri which just began a couple weeks ago.
It'll be interesting to see what the next step is as Missouri deals with an ever-growing black bear population. More studies? More hunts? We shall see.
$45 Million Dollar Chicago Mansion Most Expensive in Illinois
Palmyra Multi-Million Dollar Mansion
More From KHMO-AM 1070, News-Talk-Sports