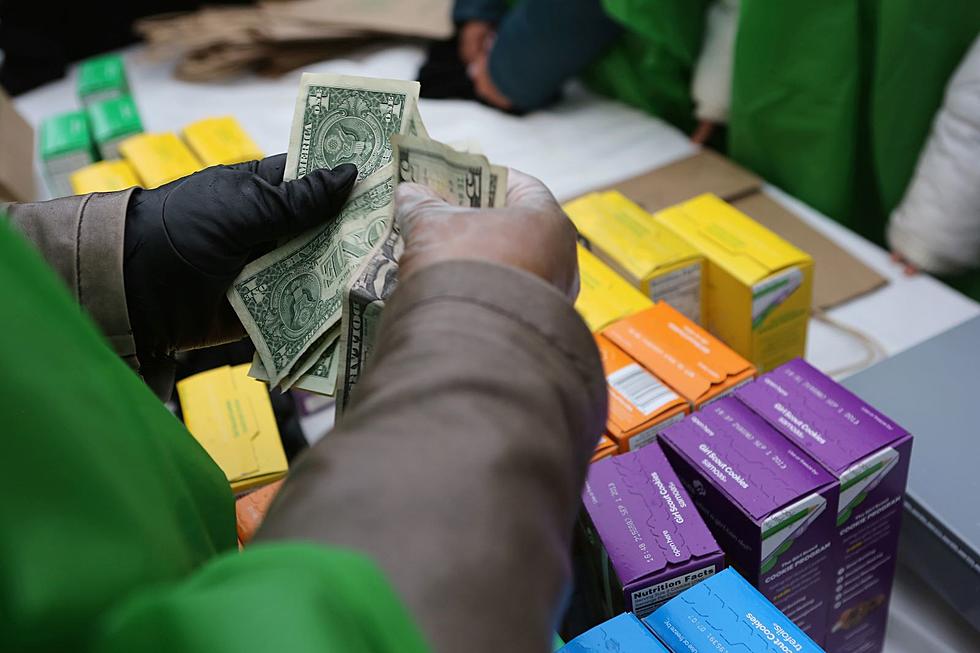 Time to Place Your Cookie Order with Your Favorite Girl Scout
Getty Images
Yes, I know that Andy Williams sings every year about Christmas being "the most wonderful time of the year." But, this weekend marks the beginning of a pretty good time of year, too.
Saturday, January 8 is opening day for 2022 Girls Scout Cookie sales!!!
According to the Girl Scouts of Eastern Missouri website, Saturday is the first day of traditional in-person cookie sales.
You know how that works. Young ladies start making the rounds of homes and businesses, order sheet in hand, ready to help you get your cookie fix for the coming year.
Those orders will be taken through the end of January.
If you don't cross paths with any girl scouts, there a tool called Digital Cookie that will allow you to order your cookies online.
Then comes the cookies booths in mid-February around the area, so you can replenish your supply of cookies you ordered and have already eaten.
As far as the cookie assortment this year is concerned, it goes like this:
Adventurefuls - Indulgent brownie-inspired cookies topped with caramel flavored creme with a hint of sea salt.
Thin Mints - Crisp wafers covered in chocolaty coating. Made with natural oil of peppermint.
Samoas - Crisp cookies, coated in caramel, sprinkled with toasted coconut, and striped with dark chocolaty coating
Tagalongs - Crispy cookies layered with peanut butter and covered with a chocolaty coating.
Do-si-dos - Crunchy oatmeal sandwich cookie with creamy peanut butter filling.
Trefoils - Delicate-tasting shortbread that is delightfully simple and satisfying.
Lemon-Ups - Crispy lemon cookies baked with motivational messages.
Girl Scout S'mores - Crunchy graham sandwich cookies with creamy chocolate and marshmallowy filling.
Toffee-tastic - Rich, buttery cookies packed with golden toffee bits bursting with flavor. Gluten-free.
If anybody needs me, I'll be making room in my freezer for multiple boxes of thin mints.
LOOK: Route 66's quirkiest and most wonderful attractions state by state
Stacker
compiled a list of 50 attractions--state by state--to see along the drive, drawing on information from historic sites, news stories,
Roadside America
, and the National Park Service. Keep reading to discover where travelers can get their kicks on Route 66.
Beautiful Drone Video high above St. Louis Missouri
More From KHMO-AM 1070, News-Talk-Sports