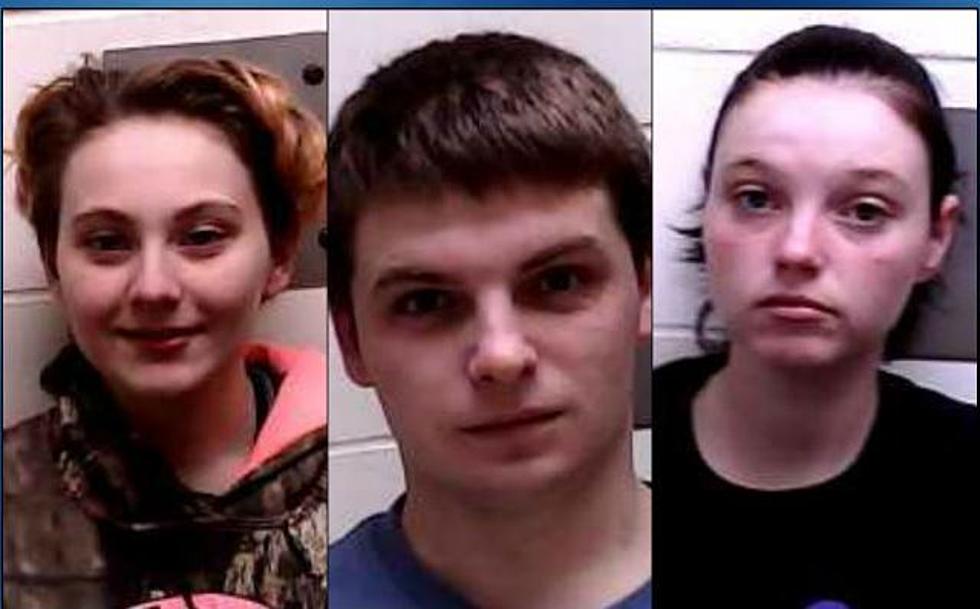 Three Arrested in Pike County IL on Meth Charges
Pike County IL Sheriffs Department
Three Pike County, Illinois residents are arrested Tuesday on meth charges.
According to Pike County Sheriff David Greenwood, deputies and West Central Illinois Drug Task Force agents executed a court authorized search warrant at a residence just south of Milton at 7 p.m. Tuesday.
The search resulted in the arrests of 24 year old Sierra Sydney of Pearl, 23 year old Jacob Holtz of Pittsfield and 18 year old Justice Gibson of New Canton.
All three are charged with possession of methamphetamine and possession of drug paraphernalia.
Gibson was also arrested on an outstanding Pike County warrant.
Sydney, Holtz and Gibson are in the Pike County Jail.
There were children in the home, so the Department of Children and Family Services was also contacted.
More From KHMO-AM 1070, News-Talk-Sports