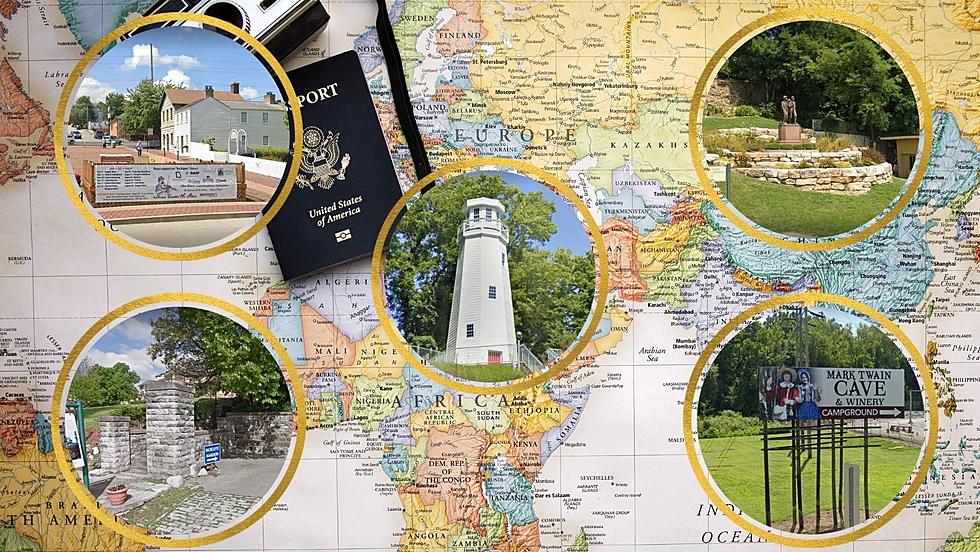 The Top 10 Things to Do in Hannibal According to TripAdvisor
Google Maps Street View/Canva
If you've spent enough time in the tri-state area in your life, you acquire your own favorite places to go and things to do. The interesting question is how does the outside world that doesn't live here view us? You can sort of answer that question by looking at a list of the top activities you can enjoy when in Hannibal.
I want to be clear this is NOT my list. This is TripAdvisor. I must admit that I was surprised about how not surprised I was at what they rank as the top 10 things to do in Hannibal. I'm not saying I would put these locations in the same order they do, but they do make sense.
Without further delay, here are the must-do Hannibal things from TripAdvisor.
9. Karlocks Kars and Pop Culture Museum
5. Mark Twain Memorial Lighthouse
3. Mark Twain Cave and Cameron Cave
1. Mark Twain Boyhood Home and Museum
If I were a tourist, I'd be fine with this list. Personally, I would make Riverview Park a more prominent stop, but I admit there's not really a ton to do there as much as it's a place I always enjoy going to stare at the river and get piece of mind.
What do you think? Did TripAdvisor get this right or would you include something else that got overlooked? Beauty is in the eye of the beholder as with all things. You can check out the TripAdvisor rankings for more Hannibal activity options.
Storybook Castle Overlooking the Mississippi River
Tony Stewart's Exotic Log Cabin in Indiana
More From KHMO-AM 1070, News-Talk-Sports